---
Miranda Easten has been putting pen to paper since she was nine years old, but it wasn't until she picked up a guitar that her poetry melded with music.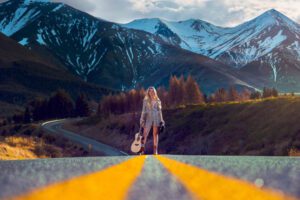 "Most of my best songs have started with a feeling," the beautiful country singer says from the studio at SOLE Music Academy, a dedicated, world-class music hub headed by international platinum recording artist Sacha Vee on the ground floor of the historic Woods Mill Building in Addington.
While some of her songs are autobiographical, some are a means of expressing powerful topics that have ranged from climate change to a high-profile murder case.
But it's not all doom and gloom; with a strong message of preserving hope through the good times and the bad.
"I love being able to turn feelings and emotions into something tangible," she says.
Born and bred in Christchurch, Miranda gained singing experience by performing with the Christchurch School of Music, before going on to study Contemporary Music and Performance at Ara Institute of Canterbury Music Arts.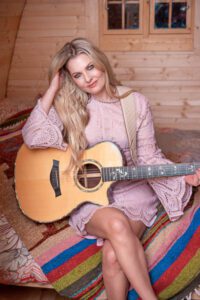 Released in February this year, her debut single Cowboy Lullaby from her upcoming album has already been met with acclaim from critics, quickly rising to #16 on the Official Top 40 Country Music Chart in Australia, where the country genre enjoys a higher profile.
In 2010, Miranda charted on Christchurch radio station The Breeze, singing a cover of Till it Feels Like Cheating by Jewel, who has been a major influence on her sound and style.
Just two years later, she featured on the Voices of Country compilation album, released by Compass FM.
"If I couldn't put pen to paper or emotion to song, then I would be thoroughly lost," Miranda says.
"It's a unique opportunity to be able to write about powerful topics and tell a story through music."
In 2014, Miranda formed a duo called The Manuka Set with Vanessa Kelly, who had three #1 hit singles in New Zealand with Deep Obsession.
The Manuka Set has created several songs and music videos which illuminate current events and social issues.
Their latest music video highlights the peril our oceans face due to plastic and other synthetics.
Her new single Only One has just been released. Produced by world-renowned producer Greg Haver (Melanie C, Kimbra), and recorded with New Zealand band Tiny Ruins at Roundhead Studios, the song is an "uplifting song about proclaiming an unbreakable love for someone, when it feels like no words are adequate or worthy enough".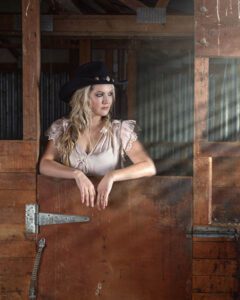 Written in under an hour, Miranda says working on the track with Greg Haver and the Roundhead Studios team was amazing.
"I had to keep pinching myself," she says.
"I had a lot of input into the single and, even though it was the first time we had worked together, Greg knew how I wanted it to sound. We worked really well together; he's very funny!" she says.
With huge support coming from Australia, there are big plans in the works, which include setting up a band and touring our neighbouring country.
She's co-writing with Brisbane singer-songwriter Shane Nicholson and they're working towards a late-January release of new music.
"I can't imagine doing anything else. It's incredibly rewarding to be able to observe the world and write about it. I'm so privileged to be able to do what I do."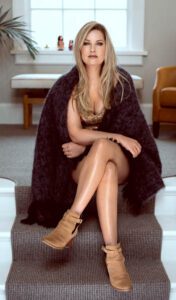 On 25 July, Miranda will be performing at a SOLE Showcase, alongside other local performers. For more information, find the event page on Facebook or for tickets, visit www.eventbrite.com.
---