---
"It has quite simply taken off."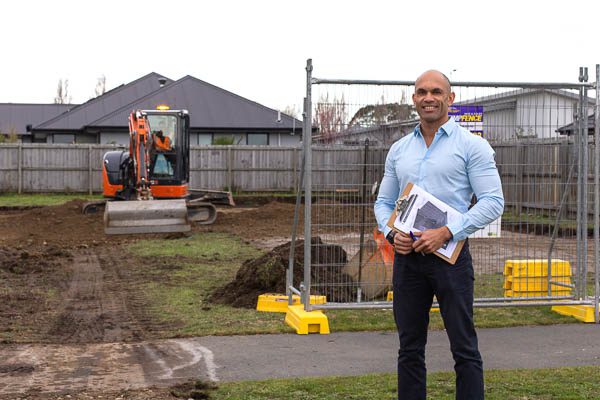 Leon Forde of Future Foundations says that when he signed up last year for advertising with Metropol he never imagined his business would grow so fast – "faster actually than my original goal of building four new houses in 2019". In October 2018 at the Home Show in Christchurch, Leon launched his small construction company Future Foundations.
"I had big dreams of providing my clients with an authentic client experience and a cost effective pricing model – a model that gives clients the equity, rather than the margins the construction companies get. I found the response from the market was incredibly positive."
Leon says clients are looking for alternatives to the big construction companies. They want personalised and friendly service and quite simply a company to deliver on its promises. "With this simple vision and approach I have been able to save my clients up to $30,000 – $50,000 on their house builds. Now at only half way through the year we have ten new builds underway all over Christchurch and are on track for my new goal of 20 for 2019!"
Three of Future Foundations' houses will begin construction at Yaldhurst Park when titles come through in August. There is also one at Ravenswood, one at Kirwee's new subdivision, one at Copper Ridge, one at Prestons Park, one at Falcon Landing, Rolleston, one on the hill in Cashmere and one in Hornby.
Leon says he looks forward to seeing potential clients at the next Home Show to discuss your building requirements.
---