---
A combination of talent and passion for mountain biking is what led New Zealand professional cross-country mountain biker Anton Cooper to be a world champion and a two-time Commonwealth Games medal winner. Metropol chats with the 26-year-old Cantabrian to find out happens when a pandemic shuts down your global stage.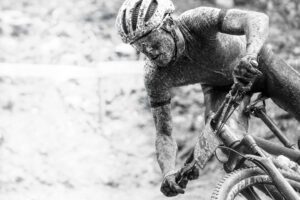 Canterbury is well known as a cycle city, producing a growing number of big names in the sport. And Anton Cooper is one of those which stands out.
His impressive resume includes winning the U19 World XCO Championship making history as the first Kiwi to win a world championship in cross country cycling; win the U23 UCI Moutain Bike & Trials Championship; hold five straight New Zealand cross country mountain bike national championships (seven overall) and over 60 race wins.
Not to mention his recent second place in the hotly contested Christchurch to Akaroa Le Race.
Anton has been largely based outside of New Zealand, training from Europe and competing in countless international competitions.
"Having a good base in Europe is one of the biggest parts about have consistently strong performances at the world cups," he says.
So, what happens when someone who is so used to being on the move was forced to press pause with a global pandemic cancelling or postponing races?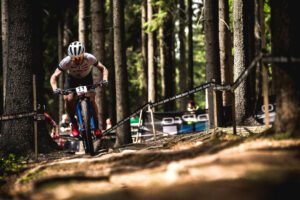 "It was great! I hadn't been at home during April, May or June for over 10 years. I really enjoyed laying low for a bit, spending more time with my family and just taking life day by day."
In fact, it's far from the first time something outside of his control has derailed his sport. In 2016, he missed out on his shot at the Summer Olympics at Rio de Janeiro due to a diagnosis of chronic fatigue.
"I had my adenoids removed as they were constantly inflamed and causing me to have a lot of upper respiratory infections."
Now more in tune with how much his body can handle, he's hungrier than ever and has sights set on the rescheduled 2020 Tokyo Summer Olympics in July.
A training schedule which involves a lot of time on the bike and in the gym.
"I'm on the bike six times a week and in the gym twice a week," he says.
"An average of around 18 hours per week on the bike and about three hours per week in the gym. A big week for me might see me close to 25 hours on the bike and a light week around 14 or 15. It all depends on the intensity of my training and time of year."
While the sport does require a lot of hard work and determination; being the fastest and the fittest isn't what's going to get you to the finish line.
"Being mentally strong kind of goes hand in hand with that," says Anton. "You also need a good combination of natural talent and a huge will to succeed and work ethic.
"But, purely having that is not enough to become the best in the world. You need a good amount of everything."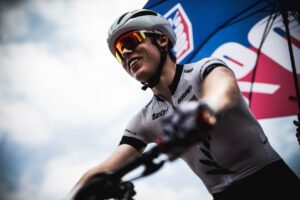 And that is something he says he learnt at a young age. The Christchurch Boys' High School alumnus competed in various sports as a teen and after some encouragement from his parents, he gave competitive mountain biking a go.
"From there I climbed through the national ranks and then went on to compete internationally."
There's not many teens who had to balance NCEA with a professional sporting career!
"My parents were the ones who fought hard to create opportunities for me to succeed and I had a lot of support from generous sponsors and financial backing from some very kind people along the way," he says.
---