---
With safe and effective treatments now available for osteoporosis, people with the condition should make sure it is treated so that they can stay strong and well, according to Oxford Women's Health Endocrinologist Anna Fenton.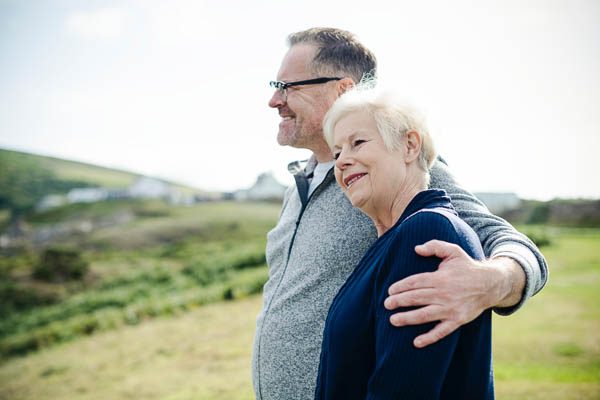 "Often people try and turn a blind eye to it, even when they know they have reduced bone density, because they feel it is a natural part of ageing or nothing can be done to change it," she says. As an endocrinologist, Anna diagnoses and treats hormone problems and the conditions that can arise from them. Osteoporosis is of particular interest to her. She has served on the board of Osteoporosis New Zealand and is currently the clinical leader for the Canterbury District Health Board Bone Density Service.
Osteoporosis can result in chronic pain; loss of height, functionality and self-esteem; a rounded back (dorsal kyphosis); anxiety; and depression. Bone fractures can also have life-threatening consequences for people. "It's so important that individuals, their whānau and medical practitioners care about the impact of osteoporosis. Fifty-six percent of women and 29 percent of men will suffer a fracture after the age of 60 because of it," Anna says. "Of those with hip fractures, 20 percent will die within a year from fracture-related complications."
Access to bone density testing means it is possible for medical practitioners to readily identify those at risk and to individualise treatment. "There have been wonderful advances in tests for bone density, the understanding of oestrogen and testosterone depletion, and medical treatments. This means we can develop an individual approach to treatment. For some people, drug intake can be minimised with minimal or no side effects, but with significant benefits in reducing the risk of fracture," Anna says.
"Getting tested or treated can make such a difference to your ability to function, but more than that, to live life well." Anna also encourages people to reduce their risk of osteoporosis by stopping excessive coffee or alcohol intake; not smoking; including calcium and vitamin D in their diet; regular exercise with some weight-bearing included; and reducing hazards or installing stability and mobility aids around the home.
FACT FILE
1. Nearly 20 percent of people with hip fractures die from fracture-related complications within a year, and men fare worse than women.
2. In addition to the 20 percent of people who die within a year of their hip fracture, one third never return home, and those that do often lose their mobility and independence. More women are hospitalised with a hip fracture due to osteoporosis than through breast cancer.
3. More than 3,000 New Zealanders break a hip each year. This figure is expected to rise to more than 5,000 as our population ages.
4. The estimated cost of osteoporosis to New Zealand is $1.1 billion each year.
5. Osteoporosis can affect men and women of all ages.
---