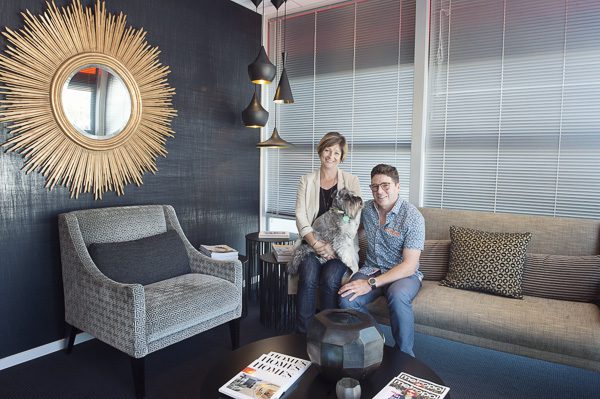 Behind the office door: D J Hewitt Builders
---
Daryl Hewitt, owner of D J Hewitt Builders, has personally seen to it that building a house with his company is an all-inclusive experience.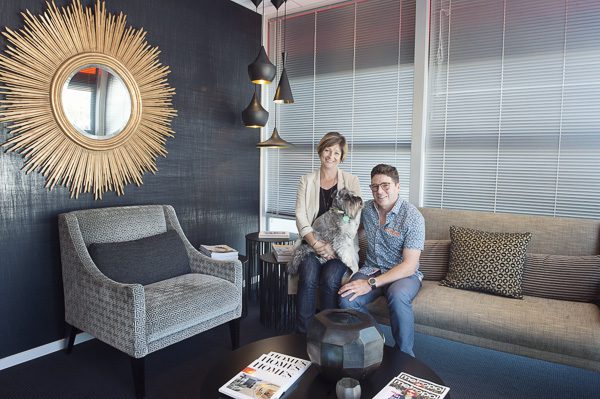 Daryl's handpicked team are there for clients for every step, "from site selection to moving in with your toothbrush," Daryl says. "We understand creating homes is about needs and wishes, and we are all about solutions rather than problems." Backing the top team on site is the cracker team in the office. Craig is Project Manager, while Noel, a qualified technical builder, is the pricing expert and Daryl's wingman for 19 years. Janet manages all accounts and with four years at D J Hewitt, is able to anticipate requests before they are made. She also makes sure the subtrades and bills get paid on time.
Janelle makes everything happen: passing information, timelines and weekly site photos between the office, building team, trades and clients. The office team is rounded out by Tara, Daryl's wife, and interior design and fitout guru. Tara assists clients to choose tiles, appliances, plumbing and other fittings and the interior and exterior colour scheme, ensuring all fit within the budget.
Daryl says there is a happy environment in the office. It's a genuine team effort that centres around communication, openness and transparency. The company as a whole like a family and staff turnover is rare: builder Kevin has been on site for Daryl for 23 years. The whole team is very loyal and passionate about work and they get together outside of work too, with the likes of the D J Hewitt basketball team and golf days.
Working with clients right from the beginning, the D J Hewitt team help with site selection and choosing a designer, or will work with the designer you have already chosen. Every part of the process is managed, complete with pricing and monitoring your budget. "Striving to work to budget can be the most stressful part of a build, but I ensure the build fits the budget and the wishlist," Daryl says.
"In fact, they call me the budget police," he adds. "I keep the design on track but will build it to the client's budget. It's not about cutting corners; it's about adding value, doing things in a clever way. A single line on paper can be the difference between $60k or $100k."
Daryl, Noel and Tara meet with clients and designers often. Behind the scenes they meet the engineer, geotech engineers, and surveyors to ensure those elements stay on budget. Janet ensures all quoting and invoicing is explanatory and transparent, and she also provides forecasting of the expenses ahead.
The loyal team of subtrades have worked with Daryl for 20 plus years and work closely with Noel and Daryl to ensure the best value, and the right product, priced correctly. "It's not a job; we're passionate about creating homes and delivering dreams – whether it's a deck or a multi-million dollar hill build."
---
---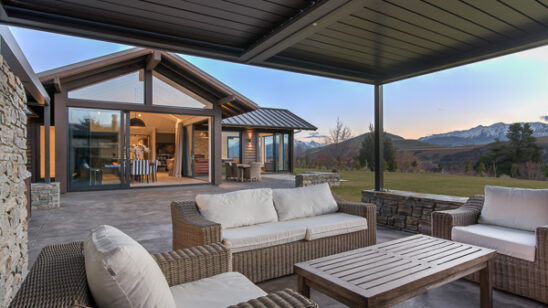 Previous Post