---
Dining out is a fun taste adventure at Commi and Hoi An House. Whether it's a family get together, a celebration lunch, you're all business, or need lunch on the run, both traditional and audacious Asian taste sensations are prepared under fully compliant and sustainable business practices.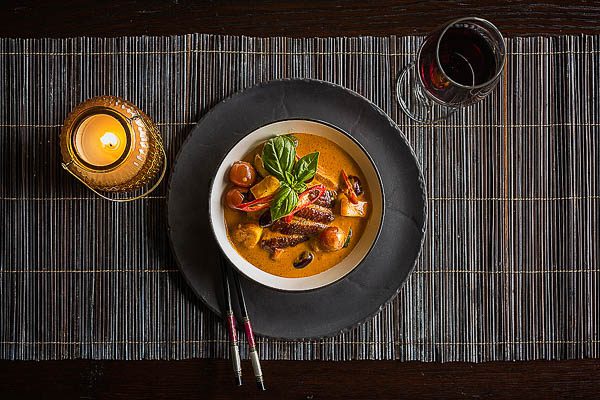 The chefs have travelled to Christchurch from Thailand, Vietnam, the Philippines, and Malaysia to bring you the flavours of their home towns. The quality of the ingredients used is the central tenet of both restaurants, with the crème of local vegetables combined with the very best of imported items such as bamboo shoots, baby corn and water chestnut, to keep dishes authentic. The soy and oyster sauces used are gluten free, and most dishes can be made vegetarian with notice to the chef.
At Commi, you'll find a healthy food selection to suit your budget. Introduce your family to top quality 'street food' at Commi – there is something for everyone with Chinese, Vietnamese, Thai, Indian and Malaysian dishes available. All shared plates are under $20, and there is a children's menu and colouring-in to keep the little ones happy. The setting is casual and vibrant, on the corner of Colombo and Somerfield Streets in Beckenham. Come in when it suits – there is no need to book, and you can grab your food and go too, seven days from 5 to 9:30pm.
At Hoi An House on Halswell Road you step up and into fine dining Asian-style. The historic building hosts a full service and fine dining interior, complemented by the garden terrace and the function room that can seat up to 80 people, which can also be split into more intimate spaces. Hoi An's once-tried never-forgotten signature dish is the Vietnamese pancake with fresh herbs, salad pork and prawns. A range of Thai favourites have been added to the stunning Vietnamese menu, and a specific lunch menu is available from Wednesday to Sunday, for both dine in and takeaway.
So proud of their ingredients and approach to preparation are these two restaurants, that you can learn for yourself the exact techniques and ingredients at the Asian Garden Cooking School. Located in Harewood, the school teaches individuals and groups to make the restaurant dishes authentically and to professional standard at home. Book online at www.asiancookschool.co.nz.
---