Artfully yours: RESENE
One of the most notable American architects who made his mark on the world at the turn of the 20th century was Frank Lloyd Wright. He specialised in what's known as 'craftsman style' design, which is synonymous with the Arts and Crafts Movement – an international trend in the decorative and fine arts that developed earliest and most fully in the British Isles before spreading across the British Empire and to the rest of Europe and America.
Something that made Frank Lloyd Wright stand out was his dissatisfaction with simply designing the structure of his buildings. He was only happy if his projects were complete packages – meaning he also designed every single thing that went inside them, right down to the cutlery that would be used for dining. He would also design artful stained glass windows for his projects, which were hugely popular at the time.
The overall colour scheme for this moody lounge is grounded with a wall and mantel in Resene Midnight Moss, a deep forest green hue that was hugely on trend at the turn of the 20th century and has become one of the hottest colours to decorate with today. The rest of the colours were matched to those in the vintage tennis poster that hangs above the mantel: Resene Half Fossil for the floor, Resene Leather for the door, as well as Resene Rob Roy, Resene Clover, Resene Sushi, Resene Lightning Yellow and Resene Bandicoot, which were used to paint the vases, bowls, books and other small accessories that characterise the space.
The result is cohesive, as your eyes move about the room and make the connection between the accent hues which tie the whole space together.
One page we encourage you to take from Frank Lloyd Wright's book is that your home should be unique. Don't be afraid to add your own flourishes and details that reflect your taste and personality. And when you're looking for a complete and cohesive look where everything appears like it was designed especially for the room you've put it in, paint is one of the most useful tools around. There is virtually nothing that can't be painted – it all comes down to using the right Resene products and putting in the right prep work.
Get inspired at your local Resene ColorShop, www.resene.co.nz/colorshops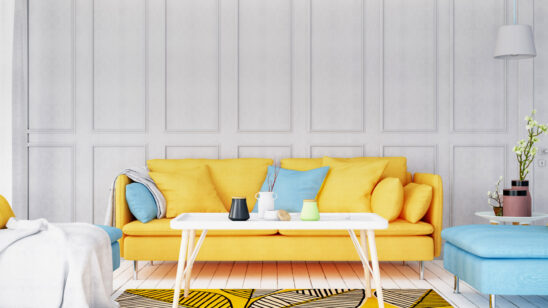 Previous Post