---
Cantabrians are set to get a taste of South American culture later this year when the Latin Street Festival "explodes" into central Christchurch later this year. Performers, artists, street food, live music and more is on the agenda for the exciting event.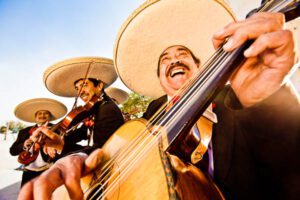 Scheduled for October 31, the event promises "an explosion of Latin cultural celebration," and is supported by Christchurch City Council. It features live dance and music performances, cuisine and crafts to engage locals in authentic Latin and Hispanic culture.
It is the second rendition of the festival, after a successful first run delivered "a full Latino experience in the heart of Christchurch" in November. It was held in Cathedral Square, which is earmarked for the second event, too.
Event organisers say the local Latin American community is growing significantly in Christchurch, which is attracting more locals to join in cultural activities like Latin dance, or to experience Latin cuisine and language.
Visitors will be able to participate in dance workshops, create arts and crafts, and connect with the language and food of Latin and Hispanic Heritage.
Event organiser Denise Lovato was born in Argentina and wanted to bring a slice of her heritage to Christchurch. She is also organising more Latin events, with the Latin American and Spanish film festival later this year, too.
The free event is in conjunction with the University of Canterbury and The Christchurch Art Gallery Te Puna o Waiwhetū and will run from October 27 to 31.
Visit vivalavida.co.nz for more information about the Latin Street Festival, and other ways to experience South American culture without needing to leave the city.
---