---
Architecture is the blueprint for a city's form and function, making it critical to development. So we caught up with WSP Architecture –Christchurch Principal Architect Colin Corsbie FNZIA about the architectural evolution of our city.
---
What drew you to architecture and what do you love about what you do?
A passion for physically building places and spaces. Each project brings different design challenges and people together. It is a people profession which is constantly changing and evolving, and you learn something new each day.
---
How is the architectural climate looking right now?
It is difficult to gauge the ongoing impacts from Covid-19. Firms primarily working in the commercial and hospitality sectors will be affected most. Some firms are certainly feeling the pain in the short term and may have to diversify to survive. New Zealanders are very resilient however and part of our "can-do" Kiwi mentality is to look forward and focus on things we can control, not dwell on things we can't change. I am positive the profession can respond to this latest challenge.
---
What are some of the main architectural trends you've been seeing come through?
The Christchurch Earthquakes have resulted in a new architecture where innovative resilient structures have been created and these structures are being expressed as part of the architectural aesthetic. Covid-19 has already changed the way we work and given us the opportunity to reprioritise our lives. People are more aware of the profound impact our surroundings have on our health and wellbeing, and this will drive new architectural approaches to work and home environments. This unprecedented event has given us the opportunity to pause and reflect on what we are designing and building, another outcome of which will be a more committed focus on sustainable and environmentally responsible design solutions.
---
Your practice was involved with the St Patrick's Church in Lincoln. What are some of the other most fulfilling projects your practice been involved with over the past year?
Our design aspiration is to create enduring and human-centric architecture. Our portfolio is very broad, encompassing community and civic projects, churches, schools, tertiary education facilities, projects for central government and local government agencies, commercial buildings and large infrastructure projects. A new Visitor Experience Centre in Stewart Island, the Auckland City Rail Link (CRL) project, Grace Apartments Complex in Auckland, Massey University Innovation Science Centre, Linwood Pool Complex, new Public Amenities for the Kaikoura highway, a new Town Square for Greymouth, the MWRC Commercial Office Building in Palmerston North, and Wellington East Girls High School, demonstrate the varying scale and geographic spread of our projects.
---
What exciting projects we can look forward to?
We are currently pursuing a number of exciting project opportunities which will help revitalise the towns, cities and regions where they are located. Commercial and political sensitivities prevent me from expanding on these at this point, but a number have already secured funding, including some with Provincial Growth Fund support and will be proceeding in due course.
---
What does the next 12 months have in store for WSP Christchurch?
We are committed to a number of economic stimulus projects across New Zealand and these will be our primary focus in addition to our business as usual project work. Our practice is extremely busy and has a strong forward workload. Our over-arching design ethos is 'Creating what matters for future generations' – and this is what drives our design team.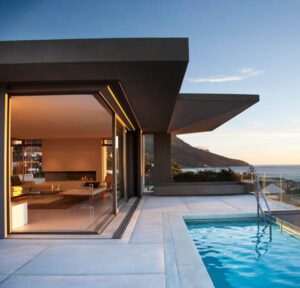 ---