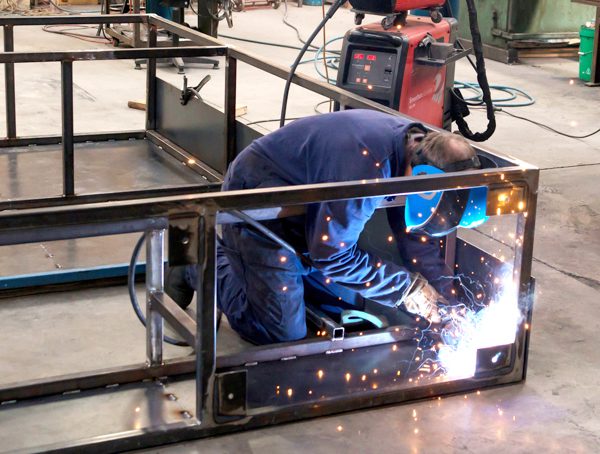 An impressive line-up: Customlight Engineering delivers the goods
The line-up of designs and products Customlight Engineering puts out is nothing short of impressive.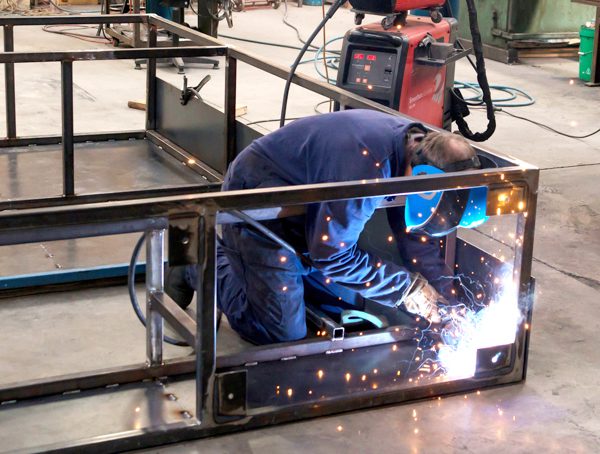 Design Engineer Glen Wykes bought the company three years ago, but he has been in the industry for most of his adult life. With his wife Toni-Jane, he has grown the business from its Treffers Road premises, where it manufactures for the lighting, sheet-metal, signage and building industries, among others. Its clientele covers a broad spectrum, from homeowners to international hotel chains, and from retail outlets to universities and hospitals.
Products range from steel gates for residential and commercial clients to metal staircases, window flashings, and presentation furniture such as computer stands and lecterns at the University of Canterbury, Lincoln University and ARA, with home dialysis trollies also made for DHBs.
Glen's innovative thinking and design skills have seen LED backlit mirrors adorning motels in Melbourne, Fiji and New Zealand, and children running and playing on their custom-built playground at Cathedral Grammar School. There may be no end to Glen's potential, with lighting units for salmon farms currently under development.
All this and much more suggests Customlight Engineering is the go-to place for all things related to metal fabrication, sheet metal and powder-coating, lighting and signage structures.
Glen is also focused on landscape products such as planter boxes and borders, bollards, gates and fencing. His latest creation is a pizza oven chimney and bench area for a residence in Christchurch. It is the kind of thing Glen hopes to do more of. Many, many satisfied customers attest to the quality and professionalism his company provides. See customlight.co.nz or contact Glen on 03-341 7175.