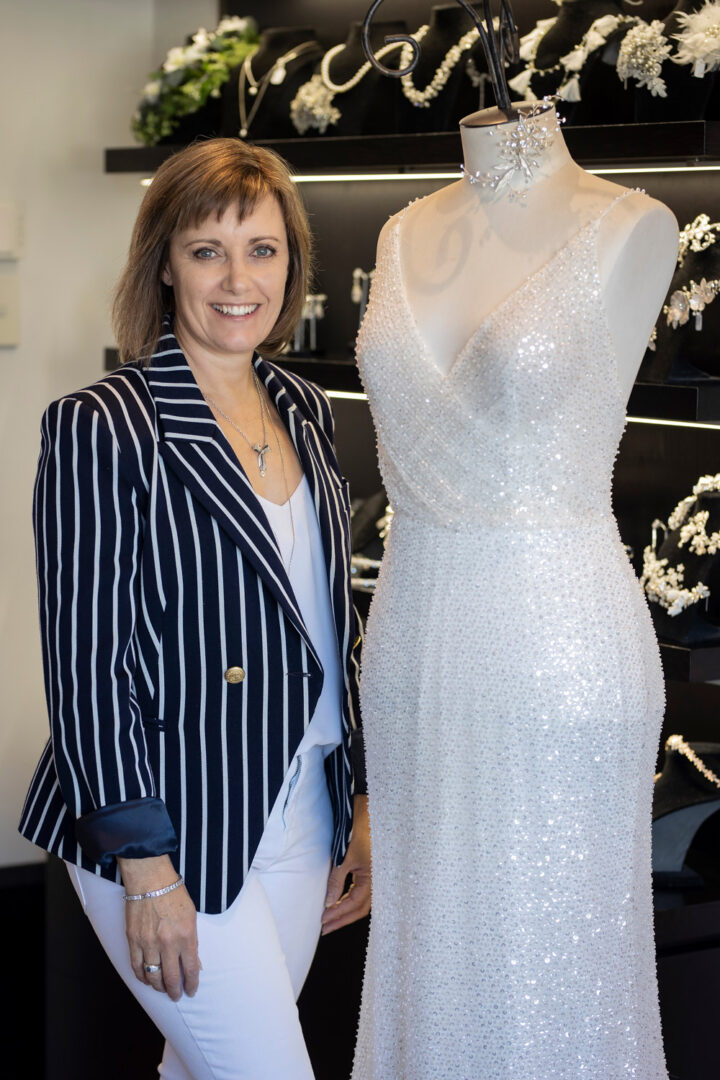 An eye for detail
With over 20 years of working closely with brides, Lisa Dermott has plenty of experience when it comes to the beautiful gowns that are often the star of wedding day celebrations. Metropol's Georgia Summerton chats to her about what she has learnt during her career in the bridal industry, and what success comes down to.
It has always been bridal for Lisa, who found her passion for sewing at school. "After school, I went straight into an apprenticeship, and really learnt from the ground up." After working in a few different bridal businesses, she went on to open her own business in 1997, and Brides of Merivale was born.
In what was a predominantly 'made to measure' industry at the time, Lisa gravitated towards more contemporary style gowns which weren't so available.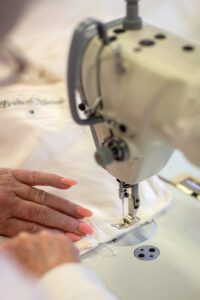 "I wanted to bring more upmarket brands into New Zealand, and more modern and contemporary styles."
This was a game-changer for local brides, to finally have access to a selection of beautiful international gowns at their fingertips here in Christchurch.
While there is a lot to love about being such a big part of so many special days, Lisa says it is the constant variety that comes with the work that she enjoys most.
"Every client is different, even if they have the same dress. We encourage our clients to personalise their dresses and really bring out their personalities. If we can't order the changes then we can do them in store. We are a small team of four, and our team is highly trained and can do everything, sew, sell and sketch. We work with our clients completely, if we sell them the dress then we are with them the whole way."
Lisa says most brides come in with a few ideas of what they want, but often it's not what they end up getting. "Many come in with ideas, but don't know if it's going to suit them. More often than not they change to a different look. We are there to guide them, helping them understand what might be possible, even if they never thought it would be."
The wedding industry is obviously one that has had it tough the past few years, battling the restrictions from lockdowns and alert levels. "We have become a team of part-time councillors! It's been tough, and we feel for the clients and what they are going through." One amazing story to come out of Covid-19 was a client who picked up her dress the day after lockdown ended. The team worked their magic through lockdown and managed to get her dress ready for the wedding remotely, talk about unprecedented times.
Operating for over 20 years in Christchurch is no small feat and not something many businesses could celebrate. Lisa says the secret is in the genuine love and care that the she has for clients, and always working with their best interests first. "I honestly think it's actually because we care about our clients. If a bride was humming and harming about a gown, and we genuinely thought it was a better fit for her then we would encourage her to go with it. A brides happiness is everything to making her day special."
The bridal gown industry has grown incredibly since Lisa has been in the game, with now an incredible range of international brands available to choose from.
"We research our brands carefully, and only use reputable ones. We have let go of brands in the past that we didn't feel were properly supporting the brides."
Every style in-store is hand-picked, and of course, Lisa has a few of her favourites. Made with Love, Wendy Makin, Kelly Lin Couture and Miss Chloe are all in the line-up.
While ready to wear gowns are a wonderful option for brides, since lockdown there has actually been an increase in made to measure dresses, Lisa says.
"Since the first lockdown, we have noticed a big increase in made to measure trends. It's great because we can take them on that journey and guide them along creating the perfect gown to order in store."
This is also a way brides are supporting local businesses and keeping their business in New Zealand, which is great to see after the last few years of tough times.
Lisa's advice for brides:
"Start looking for your dress about a year out. Depending on where the dress comes from, and the detailing, they can take anything from 14 weeks to 6 months to arrive. You want time to try the gown on, and not feel rushed to make the final decision. You also want to ensure your gown will arrive in plenty of time."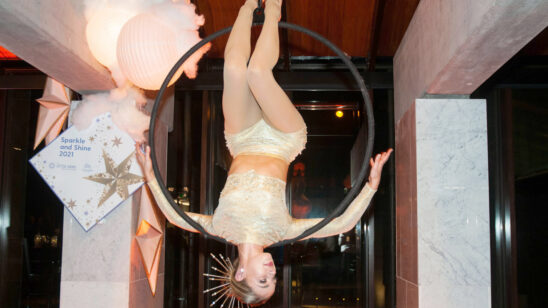 Previous Post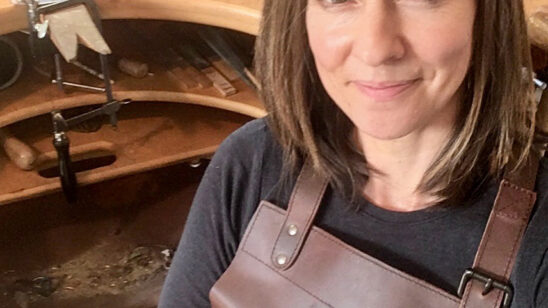 Next Post