---
Jaguar have announced it will become an all-electric brand. Jaguar Land Rover (JLR) announced last month its Jaguar arm will cease production of petrol and diesel cars by 2025, producing only electric powered vehicles.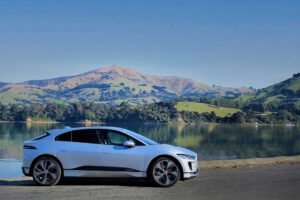 The move to go full electric comes after JLR management outlined a zero-emission business plan, named Reimagine, which it hopes to achieve by 2039.
The plan comes after pressure from many countries for mainstream car makers to severely reduce their carbon footprint and emissions.
As a result, Jaguar have announced it will be spending a hefty $4.8 billion NZD a year on electric only platforms and technology for its new car line up.
Jaguar have also announced its XJ saloon will not be renewed as an EV, stating the iconic luxury car will be discontinued after 50-plus years in production.
A statement from JLR says: "Following a thorough technology review against the exponential change in the automotive industry, we concluded that the planned XJ replacement does not fit with our vision for a reimaged Jaguar brand."
JLR have also announced Land Rover will follow suit by also producing electric only vehicles by 2030.
---