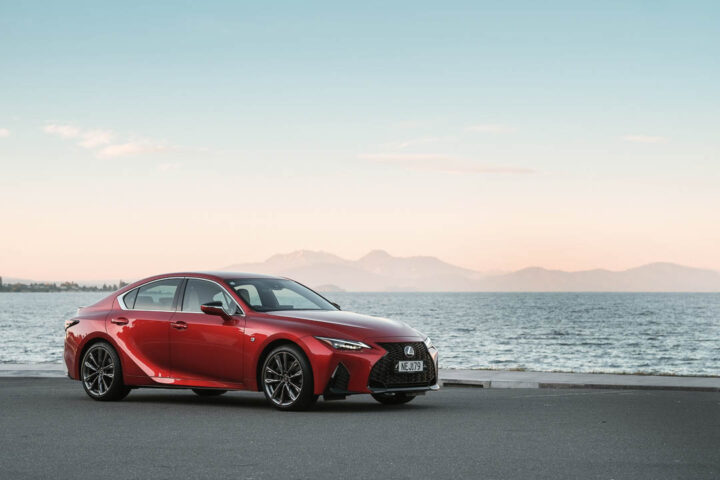 A sporting update
---
Lexus definitely thinks the saloon segment is not dead. I attended the exclusive launch of their new IS Saloon in Palmerston North, Taupo, and Hampton Downs. Here is the lowdown.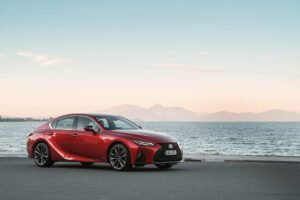 The new IS consists of seven different variants. The base IS300 and IS300h, moving to the higher spec IS300 and IS300H Limited, and on to the performance-charged IS00, IS300h and IS350F Sport.
Prices start at $70,900 for the entry level IS300 and finish with the IS350F Sport at $101,800.
In typical Lexus fashion, petrol and hybrid powertrains return, with the IS300 getting a 2L turbocharged four-cylinder petrol engine mated to an eight-speed automatic box with 180kW/350Nm.
The IS300 Hybrid gets a 2.5L four cylinder with 164kW and combined torque figures of 521Nm. Fuel figures? Try 5.1L/100km. The IS350F Sport naturally gets the most grunt, with a 3.5L naturally aspirated V6 with 232kW and 380Nm.
Looks wise, the new IS Sports has an entirely new spindle grill, redesigned head and taillight cluster, and a more swooping coupe-like roofline.
For what is essentially a heavy facelift, the new IS certainly looks good, especially with the blacked-out accents and 19-inch BBS matt black alloys of the F-Sport.
Inside, you get a new 10.3-inch touchscreen infotainment system with Apple CarPlay and Android Auto as standard.
The leather seats are just as sublime, and all the switchgear feels so well put together.
Leaving Lexus New Zealand HQ in Palmerston North, we made our way to Taupo for our overnight stop at The Hilton.
First was the IS300 Limited Petrol, which performed well, but you did need to give it stick to make some brisk progress.
Steering was well weighted, and it felt very planted on the move.
Also, the 17-speaker Mark Levinson sound system gets a big thumbs up. Next up was the IS300 Hybrid.
This is a much more engaging drive. The combination of petrol and electric power working in harmony resulted in a car which was livelier, and more fun to drive.
Leaving Taupo the next day, it was time for the IS350F Sport. However, the IS300H feels just as sporty on twisty roads heading for the Waikato. But, despite the larger alloys, improvements in ride comfort over the previous generation F-Sport was a nice surprise.
We then made our way to Hampton Downs Raceway, which this writer enjoyed at the wheel of the sublime LC500 Convertible.
What amazed me the most is the new IS can still thrill on track, then again, the new IS was the first Lexus to be developed on their new, Nurburgring inspired, Shimoyama Test Track.
Based on this taster, the IS300H just edges ahead of the F-Sport as being my top pick of the range.
I'm looking forward to putting the new Lexus IS through its paces on Canterbury roads over the coming months.
---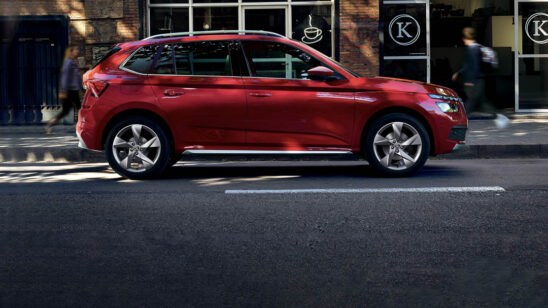 Previous Post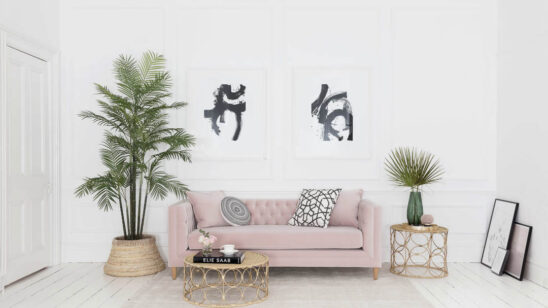 Next Post