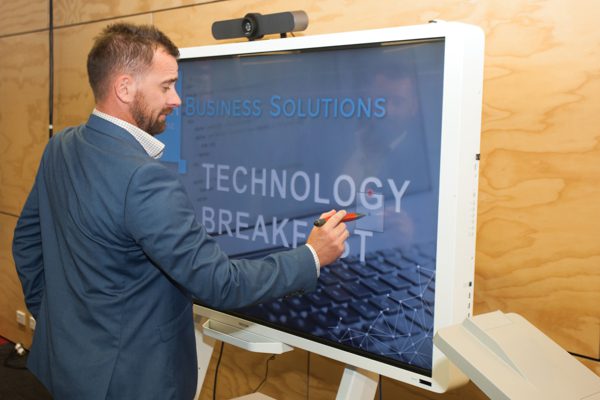 A sign of what's to come: Ricoh gives us the run-down on some seriously cool tech (that you can get in your business now)
If you're still thinking Ricoh only supplies photocopiers, then you really need to unclog your paper jam. The company's latest addition to its suite of business technology solutions contributes to the most exciting advances in signage since Claude first mass produced neon.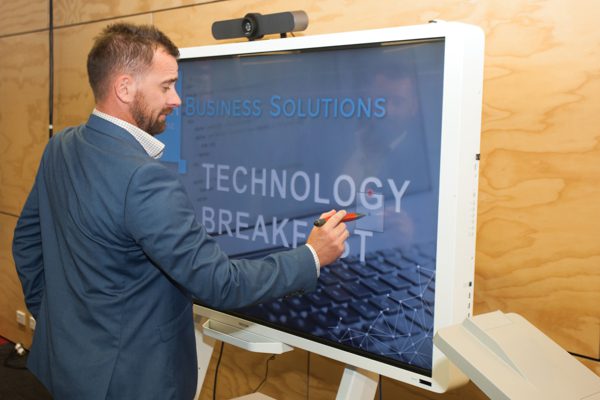 Ricoh's Peter O'Connor says the company's electronic signage range offers endless possibilities. "Your electronic signage can be as simple or as complex as you want it to be."
If you're innovative in business but technology isn't really your bag; if you don't know your dongle from your daemon, you can still get into electronic signage in a big way. Ricoh supplies and installs, and Peter can talk you through all the options to find a solution to suit your business needs and level of techno-engagement. The smaller interactive screens operate just like a big iPad on the wall. All the options operate through wireless technology, are cloud-based and require only a wall socket.
At its simplest, electronic signage is an indoor screen, running anything from your latest product range, to staff health and safety procedures in the canteen.
From there the sky really is the limit – there is outdoor signage, you can put a hologram into a shop window or turn a changing room mirror into a sign and touch the screen to overlay different outfits onto yourself. You can have a video wall in your showroom of multiple 98-inch screens banded together seamlessly, and run screens in numerous locations from one spot showing the same or even different information.
Ricoh also supplies OLED flexible glass bent into waves or stunning shapes, with black back colour contrast, so the picture is crystal clear.
A popular option is the interactive touch overlay on a shop window. Real estate agents have found buyers enjoy the ability to swipe a window to view properties of interest, rather than having to wait for old fashioned video to scroll around to a particular house.
For more information or electronic signage tailored to your business, email Peter poconnor@ricoh.co.nz.