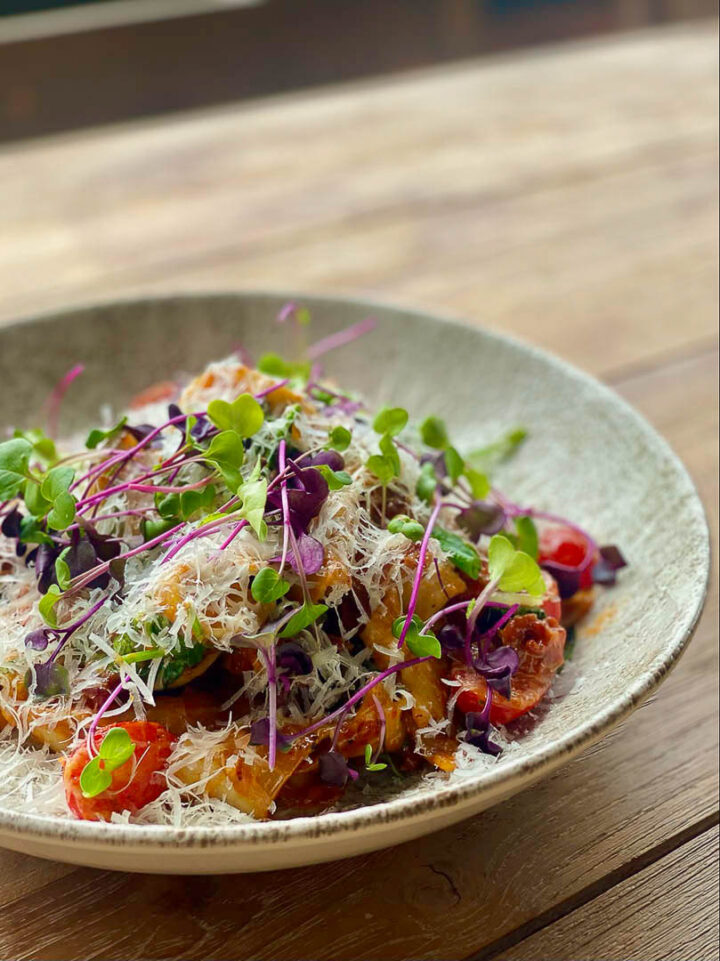 A serendipitous lion: The Fine Lion
---
The lion may well sport a monocle, and the décor of mosaic tiles and lush greenery certainly has a post-colonial feel to it, but food at The Fine Lion, though downright delicious, is definitely not posh nosh, assures owners Matt and Belinda Lion.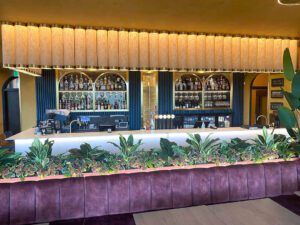 "I think people hear the name and immediately conjure up silver service and Irish linen napery," chuckles Matt. "But the truth of the matter is the name's a play on our name, and the building we're in just happens to have a lion crest on the wall, so put it down to serendipity."
Matthew defines The Fine Lion as a warm, welcoming eatery that offers casual, relaxed dining, a friendly bar, and for those wanting fabulous food in the comfort of their own homes, there's also a takeaway service.
The restaurant boasts a wrap-around balcony that seats up to 70 and overlooks the tree-lined thoroughfare of Ashburton's main street below; it's redolent of café life along Ōtautahi's The Terrace, and Matt agrees.
"Absolutely! We've bought a wee bit of Christchurch to Ashburton."
As Matt and Belinda also own the well-renowned Kelly's Café & Bar, only 50 metres away, it's fair to say there's little they don't know about the hospitality trade. Key to their success is having the best people on board, such as former MasterChef NZ contestant and local caterer Chantelle Quinn.
It was Chantelle, with the help of her chef brother Kinnear, who created the menu and helped set up the kitchen for The Fine Lion's opening launch last November. She remains its business consultant and is to plan future menus, including winter and seasonal menus.
Kinnear came from a restaurant in Melbourne to take up his position as Head Chef at The Fine Lion; yet another feather in Matt and Belinda's entrepreneurial caps.
Visit the Fine Lion at 152 Burnett Street, Ashburton, phone ahead on (03) 307 0629 or check them out on Facebook.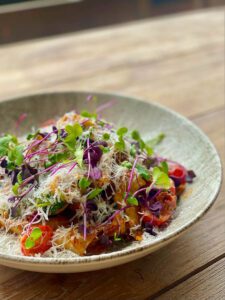 ---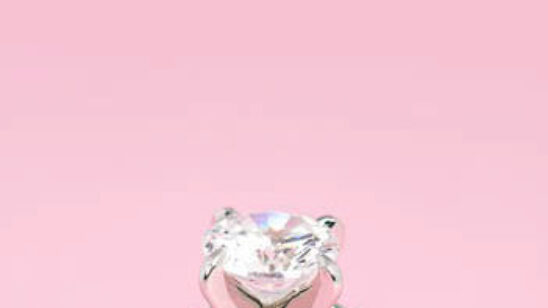 Previous Post