---
Showbiz Christchurch staged the New Zealand premiere of Miss Saigon in 2009; one decade later, the curtain is set to rise on their second production of this epic musical about an ill-fated romance between an American GI and an orphaned Vietnamese bargirl, set during the closing days of the Vietnam War and the pull out of America from Saigon.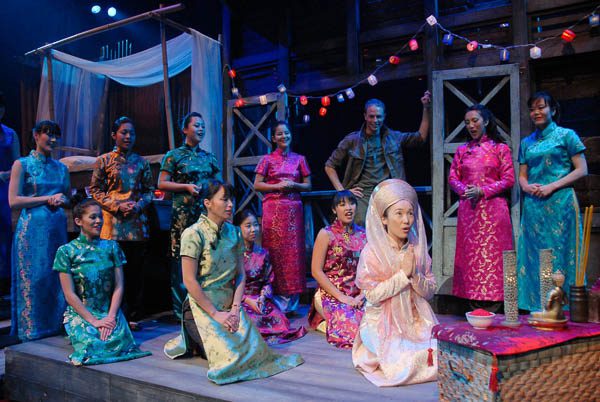 French musical-theatre composer Claude-Michel Schӧnberg, of Les Misérables fame, came across a photo in a magazine of an 11-year-old Vietnamese girl about to board a plane from Vietnam's Tân Sơn Nhất Air Base for the United States to join her American father, leaving her mother behind. Schönberg considered this mother's actions for her child to be "The Ultimate Sacrifice", an idea central to the plot of Miss Saigon.
"I was so appalled by the image of this deliberate ripping apart that I had to sit down and catch my breath," Schӧnberg said.
Based on Puccini's Madame Butterfly but relocated and reset in war-torn Vietnam of the 1970s, Miss Saigon also draws parallels with the story of Fantine from Schӧnberg and Boublil's Les Misérables, in that both Kim and Fantine sacrifice all for the sake of their children. Both are stories of passion and exploitation, which reflect the jarring reality of life during pivotal moments in history shaped by French nationalism and colonialism.
As one theatre reviewer said: "these shows brim with images and scenes that incite reactions and provoke questions".
As with the 2009 Miss Saigon, Stephen Robertson is once again to direct and choreograph this year's production and Richard Marrett returns as musical director.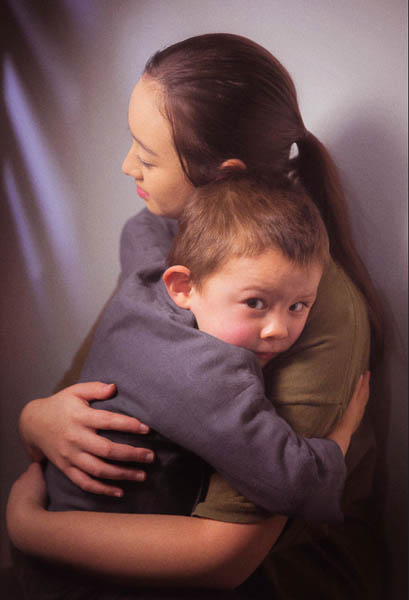 In Miss Saigon, Schӧnberg uses music to underline the conflict between the two distinct cultural worlds of Kim and Chris.
Richard says this show is among his favourites to conduct. "Its score is wonderfully orchestrated and is at times soaring, passionate and epic, and at others delicate, intricate and beautiful."
Former New Zealand resident Tina Bergantinos-Panlilio, who has played the role of Kim in the Hamilton Musical Theatre and Dunedin Operatic productions of Miss Saigon, returns from the Philippines to reprise the lead role.
Jack Fraser plays American GI Chris Scott; this will be his third role this year with Showbiz Christchurch, having had major parts in The Music of Andrew Lloyd Webber and We Will Rock You. Jack has also performed twice in Les Misérables.
Filipino/Australian countertenor Marcus Rivera performs the role of The Engineer, a role he is very familiar with, having played it three times previously.
Two performers from Showbiz's 2009 production of Miss Saigon, Ena Azuma and Eric Wong, return to play in the ensemble of the 2019 production.
The live orchestra features 19 expert musicians playing orchestrations of diverse musical styles. "There is a fusion of Western and Asian influences, as well as some saxophone-infused Broadway-style power ballads," says Miss Saigon percussionist Craig Given. He and international ethnic percussion specialist Doug Brush will have an impressive set-up of traditional and ethnic instruments, such as gongs, prayer bowls and a 'damaru' or Tibetan skull drum, which was traditionally made from the cranium of two human skulls.
Showbiz Christchurch had NZ Vietnam Veterans and NZ Vietnamese, who escaped before and after the fall of Saigon, share their stories with the Miss Saigon company and theatre patrons. With such meticulous and in-depth background work put into delivering the best audience experience, we have much to look forward to in this sensational production.
Miss Saigon opens 27 September at the Isaac Theatre Royal. For bookings, freephone 0800 842 538 or visit www.ticketek.co.nz/showbiz. For more information on Showbiz Christchurch, visit www.showbiz.org.nz.
---