---
Natalie B Coleman has long merged fashion and social activism and her latest collection is no different. A portion of all proceeds from her limited SISTERS collection – available exclusively at Zambesi – will be donated to the UNFPA for its life-changing work in the female sexual and reproductive space and local awareness-driven charity FGM NZ.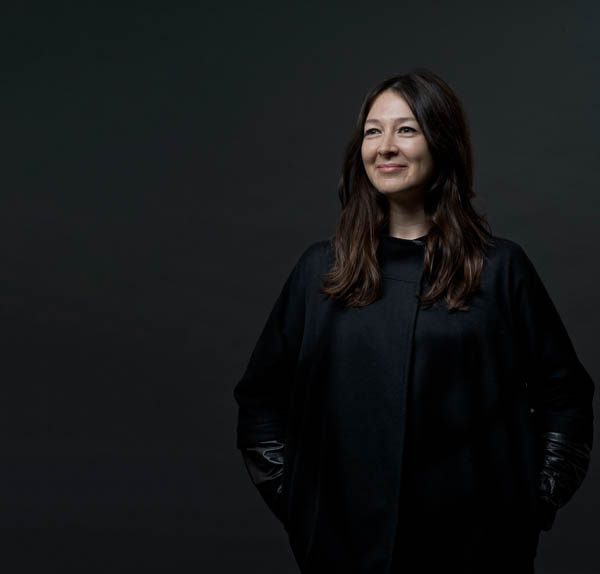 We caught up with the leading Irish designer about this powerful collection.
---
What attracted you to the design world?
I have always been interested in the transformative nature of clothing; the storytelling aspect of dressing up.
And now I am very much inspired by how many cultural codes a piece of clothing can carry.
Fashion reflects cultural perceptions, it reinforces values, definitions and norms, and I am working towards my designs making a difference, breaking down stigmas and taboos.
I also adore women and I love dressing them; I love how clothes can transform how you feel and what message they can give out to the world about who you are.
---
Can you tell us about your SISTERS collection and what this means to you?
The SISTERS collection is a collaboration with the United Nations Population Fund, and it's focused on celebrating and bringing attention to women's sexual and maternal health.
The title SISTERS is influenced by the powerful bonds that exist between women and girls in our contemporary global society and the partnership wishes to emphasise the importance of sisterhood in times of rapid and turbulent social change.
The collection symbolises the collaborative power of sisterhood: the coming together of women to mobilise and build support systems – to fulfil the promise of rights and choices for all.
The work was influenced by messages around gender, bodily autonomy, and women's rights, using dialogue between theory and practice to support expanded ways of thinking, being and doing fashion.
The capsule collection is created on a craftsmanship level, incorporating traditional techniques that would have been seen traditionally as female-centric skills, and using these in innovative ways, while reinforcing the mandate of the UNFPA through the symbolic prints.
Clothing skills and traditional crafting techniques unite women all over the world, providing independence to support families, educate, upskil, l and self-belief through equity.
The collaboration tells a strong message of female empowerment, solidarity, reproductive rights, and sisterhood.
The capsule collection consists of screen-printed sweatshirts, t-shirts, hoodies, and printed silk scarves that are sustainably produced, 100% organic and screen printed by hand in Ireland.
The prints tackle the issue of culture, how female sexuality is presented through design by subverting masculine imagery and historical and archival references and changing them into empowering, rebellious and strong imagery.
---
Why was FGM such an important practice for you to bring awareness to?
Female genital mutilation is an erasure of female power; the effects of mutilating a woman sexually have repercussions for the rest of these women's lives, in terms of body image, intercourse and giving birth.
Infertility, repeated infections, even child and mother mortality in severe cases, are some of the short and long-term complications from female genital mutilation that are profoundly damaging and a violation of human rights.
In a lot of these cases the sufferers are not old enough to give consent let alone understand the procedure, which is often preformed under inhumane conditions.
It was necessary for us to bring as much awareness to the cause to end this outdated practice.
---
How have you captured the symbolism of this movement within the designs?
Using the typography SISTERS printed through the collection as a way of connecting the sisterhood, and each of our printed silk scarves is rich in meaning.
We adapted a very well-known image from Islamic fundamentalism and from this constructed a logo from swords which aims to operate as a brand mark for a resistance movement against the symbolic obliteration of female genitalia.
This motif reacts as an organised resistance and manifesto; a symbolic opening is held apart with a sword.
The two-tone colourway represents cause and effect, the reason (the drop) and the result (the star).
This acts as a call to arms. This print is on some t-shirt dresses and scarves.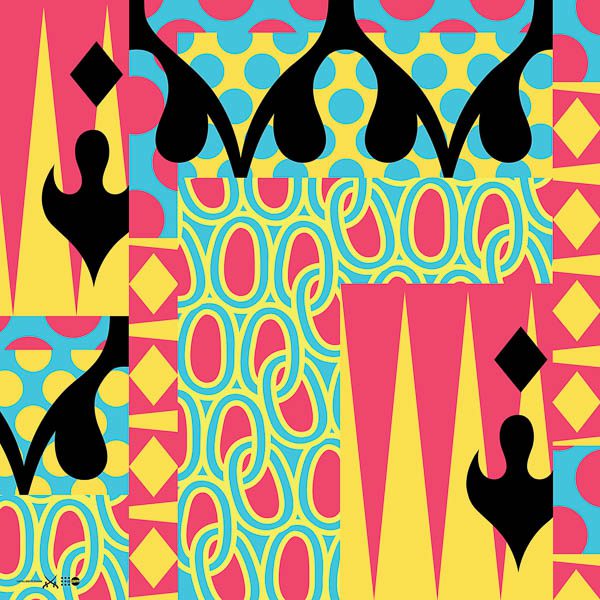 ---