---
Creating the perfect marriage between cuisine and wine is a unique art and one which local institution The Monday Room has up its culinary sleeve.
With Head Chef Eeva Torvinen turning her talented hand to creating a menu that utilises the techniques and flavours of her Finnish background to bring flavour to the table, the central city hotspot is a dining destination not to be missed.  "I want to create dishes that make people talk while they dine," Eeva says.
Metropol catches up with Eeva about popular dish Three Little Pigs, while renowned Wine Consultant at Wine Sentience, Stephen Wong finds its perfect partnership in a local Waipara tipple that offers an exquisite complement.
Meal: Three Little Pigs
Three Little Pigs is a dish that has three different parts of pork, cooked in different ways, Eeva explains.
"Slow-cooked pork cheek, also known as pork jowl, is fatty and rich. It is wrapped in savoy cabbage leaves, which are blanched and glazed with syrup to add sweetness," she says.
"Pork fillet is cured and then sous vide for four hours, producing a tender, lean fillet which is then pan fried for colour and flavour. Meanwhile, belly bacon is cooked slowly until it is crispy, bringing saltiness and texture to the dish."
The pork combination is then combined with smooth and buttery parsnip puree and finished with a Nordic inspired tart, while sea buckthorn dressing gives a sweet and sour flavour profile.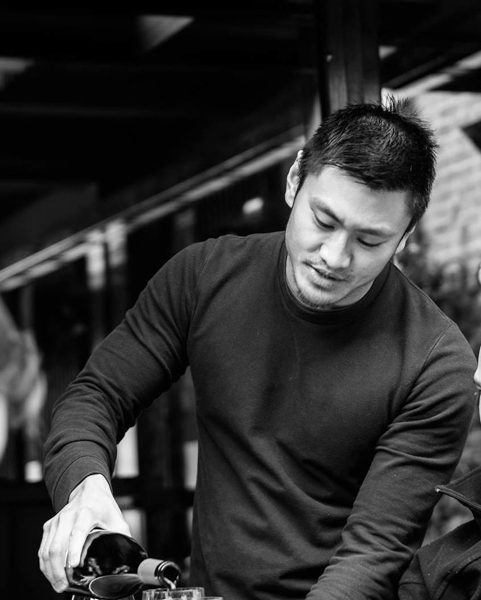 Wine match: Black Estate Damsteep Riesling 2017
According to Wine Consultant at Wine Sentience, Stephen Wong, Riesling which is often overlooked, yet infinitely versatile, could have been purpose built for Three Little Pigs; a dish which delivers rich, fatty sweetness sandwiched between savoury, saline austerity and fresh crunchy astringency.
"It resonates with the kaleidoscope of Riesling's varied expression in much the same way that a classic chypre perfume is composed of a trinity of interlinked but contrasting vertices." Thankfully, Canterbury is home to some of New Zealand's most celebrated expressions of Riesling – with the complex patchwork of soils; from gravel to clay to limestone allowing this noble grape to display its riches fully.
"Black Estate's minimal-interventionist Damsteep Riesling 2017 hails from an organic vineyard at the foot of the Omihi saddle, planted during the previous millenium.  "Perceptibly dry and racy yet powerfully built and arrestingly perfumed, it is as refreshing as it is profound; weaving a narrative of cloudy skies over bleak rolling hills, yet tinged with a honeyed stonefruit sweetness of nostalgia and finishing on a note of stoic pithiness and chalky resilience."
---
---