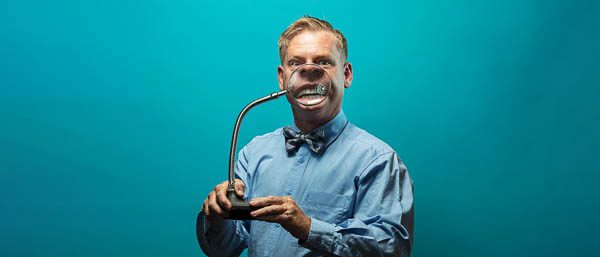 A grand palaver!
---
Local comedic favourite Shay Horay presents his latest busker's baby – Palaver Grand. With a handful of showbiz buddies, in the style of Graham Norton, riotous banter and sparing of wit will entrap the audience in the Spiegeltent on 14 February. The two-hour show promises hearty belly laughs.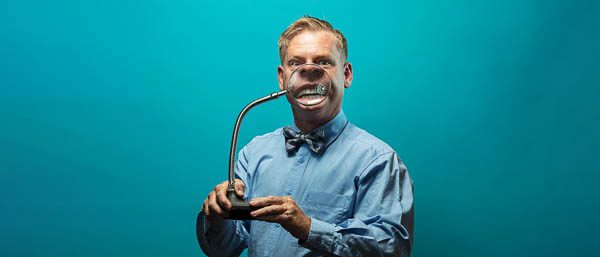 It's for one night only and it's going to be one heck of a line-up," he says.
Shay is best known at the World Buskers Festival as Rubber Band Boy and, in 2019, packed the house with busker show The Revolver Club.
He recently hosted his inaugural Palaver chat shows in Lyttleton's intimate Wunderbar – delving into the minds of colourful kiwi celebrities, one on one. Peter Rowley, legendary funny man and co-writer/sidekick for the Billy T James Show, was one of his victims.
"Shay's a great smooth-talking, cool, good-looking guy," Peter says.
"The show was sensational. He delved into drawers from the back of my mind that I never knew existed!"
He will be under the microscope once more for Palaver Grand, uniting with an eclectic cast of four on the couch – in front of a much grander audience.
Other guests for the R18 show include favourite television host and comedian Dai Henwood, actor Jonny Brugh, aka Deacon the Vampire, of film What we do in the Shadows fame, and from Daredevil Chicken Club from USA – sensational improvisers and regular busker act. House band Lawrence Arabia will entertain.
"These are all people I've loved performing with in the past," Shay says.
"Palaver means to talk unproductively at length – exactly like the open and free-flying nature of the show.
None of it is scripted, I just cut and edit a loose script as it goes on.
These are stories the audience wouldn't normally get to hear – personal information and funny bits. And because it's from the horse's mouth, it must be true!"
As the Rubber Band Boy, Shay has smashed two Guinness World records for the most rubber bands strapped to a human face, and took the stretchy show to 30 countries.
He asked a plastic surgeon if it was OK.
"It was a great thing for my skin, he assured me, and would probably keep me looking younger!"
Hailing from Geraldine, he cut his comedic teeth at Burnside High School, where his parents sent their talented son to for the renowned drama department.
In 1996, while still a student, he hit busker bigtime.
Now a quarter of a century later, he's just turned 40. "I'm over the hill now – so I've got to start ticking off all the boxes."
He lives in Lyttelton with Riley the dog, who also has a few talented tricks.
Shay's a wicket keeper for Heathcote Cricket Club, where he also volunteers.
Always having a side-splitting project on the go, he recently starred as butcher, florist and masseuse in NZ on Air shortlisted The Woolston Complex, filmed at The Tannery.
Aspiring to launch Palaver as a live-audience TV series, he loves the concept of a chat show.
"There's nothing on TVNZ like it at the moment. It is closest in format to This Is Your Life".
Except this show will be a grand palaver of life's more funnier follies.
---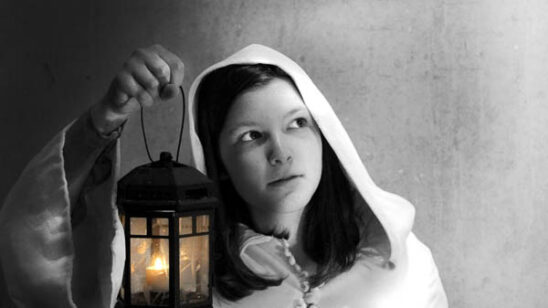 Previous Post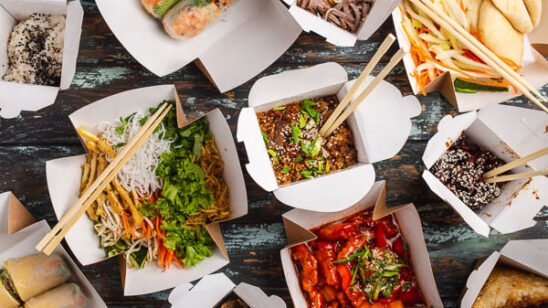 Next Post