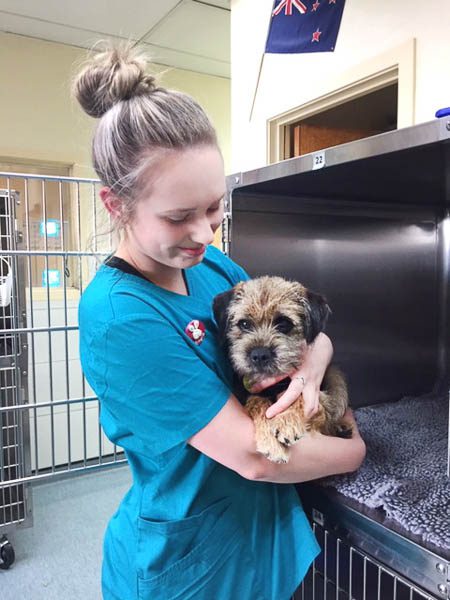 A day in the life of a vet nurse: OurVets
---
The role of a Veterinary Nurse is a varied one which includes (but is not limited to) receptionist, lab technician, nutritionist, anaesthetist, kennel hand, grief counsellor and pharmacy assistant. To celebrate Veterinary Nurse Appreciation Week in October, we caught up with some of Ourvets' most important team members, the Veterinary Nurses, to get an insight into how an average day looks.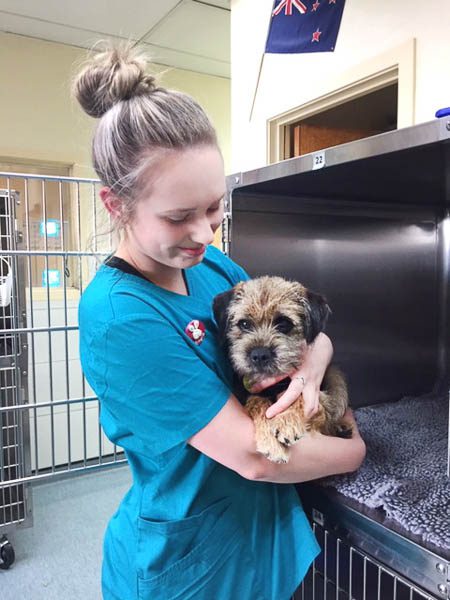 "Arriving to work before the clinic opens, we check on any hospitalised patients that may be in. This involves a full examination of the pet – checking their heart and respiration rate, taking their temperature, checking their pain levels, administering any medication and cleaning out their cage, with lots of hugs and attention too! Then we check our emails, in case we have patients coming from the Afterhours Hospital that will need immediate attention on arrival.
As patients start arriving for the day's surgery, we talk with owners about their pets' procedures and answer any questions they may have. We then fully examine their pet and take blood tests to make sure vital organs are functioning as they should be.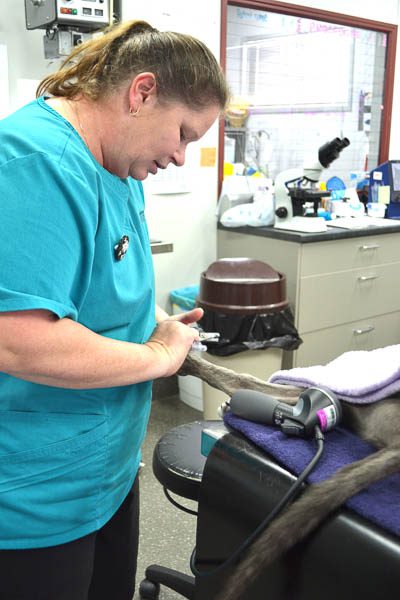 If all is well, we work out an anaesthetic plan that is tailored to the individual pet's needs. Next, we set up and check the anaesthetic equipment and gather the medications for the procedure. Lots of hugs and reassurance are required whilst we gain IV access prior to the procedure. Once smoothly asleep, we keep them snuggly warm and comfortable during their procedure. We constantly monitor how they are doing under the anaesthetic by taking their vital readings and adjusting the anaesthetic accordingly.
On recovery, we stay with your pet and reassure them until they are fully awake and happy. Once recovered, we will give you a call to let you know how your pet is doing, answer any questions you may have and arrange a time to go over discharge instructions.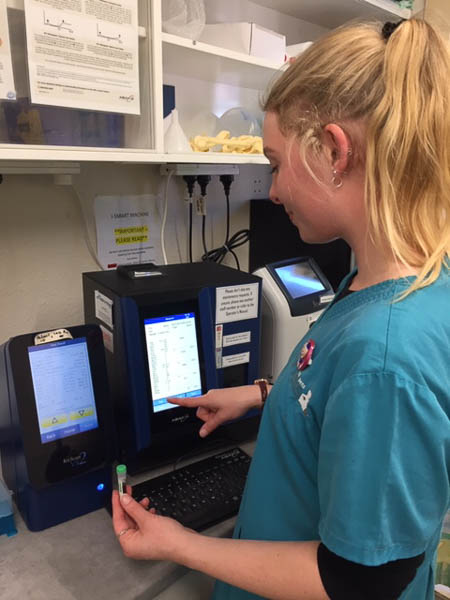 During the day, we help the vet with a variety of tasks: we medicate animals, prepare medications, toilet animals, then clean, clean, and clean some more! We answer phone calls, console owners and are there when vets, clients and pets need us. While no two days are ever the same, we love our jobs as veterinary nurses!"
For more information on Ourvets, visit www.ourvets.co.nz or www.facebook.com/ourvets.christchurch.
---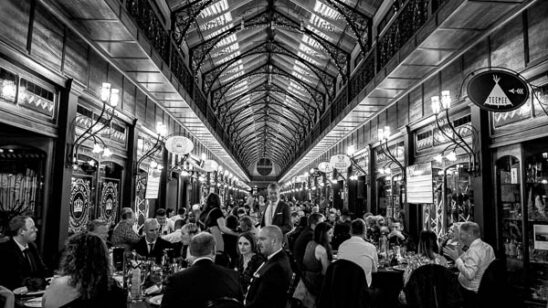 Next Post