---
If you're landscaping these holidays, or working on a summer project and want to keep maintenance to a minimum, maybe it's time to consider synthetic grass.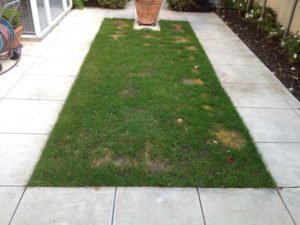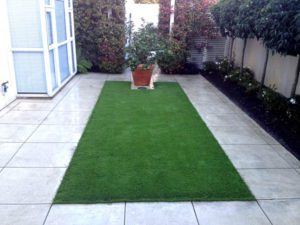 More and more people are installing the lawns, surfaces for outdoor play areas, and even personalised golf putting greens that provide the look of green space, but require none of the care and preparation.
GrassPro has transformed the way we view 'fake grass' and is becoming a popular landscaping alternative for gardeners worldwide.
Christchurch GrassPro operator Tim Gerard specialises in installing the product at townhouses, apartments, over 60s units, or smaller areas that are causing a nuisance for homeowners.
The company can supply and install a range of specialist synthetic landscaping grasses to suit your taste and requirements.
All grasses are UV stable, include no nasty chemicals or heavy metals, and are guaranteed for seven years. GrassPro can also install the product at early childhood centres and day cares, and they work hard to ensure all health and safety requirements, and New Zealand regulations are met.
They've also combined landscaping grass with a specialist golf putting green grass to create the perfect green for every golfer.
GrassPro is a part of the ProGroup, a Kiwi family-owned business providing "niche property transformation services".
For a free, no obligation quote on how GrassPro can help improve your backyard, or a special project you have in mind, call Tim on 027 349 0527.
---