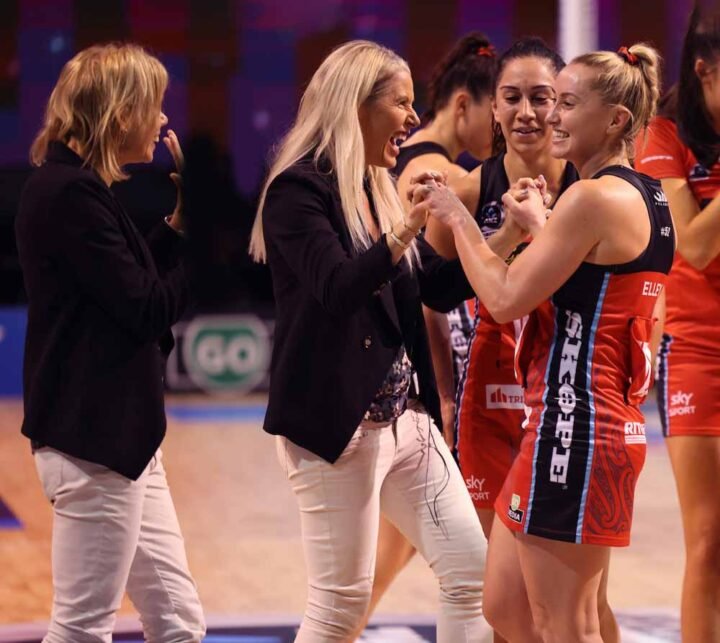 A change in tactics
---
The Good Oil Tactix have had an exciting albeit challenging run in the 2021 ANZ premiership, and as they head into the final round it is crunch time. Georgia Summerton chats with head coach Marianne Delaney-Hoshek about the team's performance so far, bouncing back from challenges and what, in her eyes, motivation boils down to.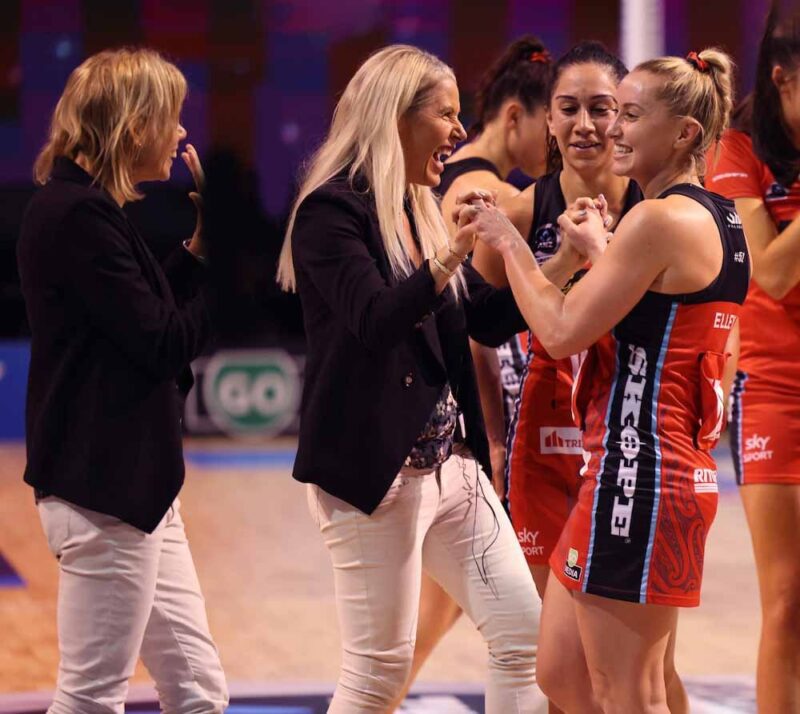 Coming out of a strong pre-season, the Tactix were dubbed favourites in the upcoming competition, so the disappointing results from their first few games was understandably a shock to the team and fans alike. With the added pressure of injury and a large amount of travel from the outset, the Tactix were in a crucial position. Marianne says the losses forced the team to take a step back and adapt. "It made us look deeply into what we were doing, to make the changes we needed."
And change they did. After those first three rounds, the Tactix have not lifted their foot
off the pedal.
It has not been the smoothest road for the Tactix lately, with the Netball Mainland Zone being placed in voluntary liquidation due to financial strain of the Covid-19 pandemic in 2020. Marianne has been there through all the uncertainty and seen them through the other side.
The team are now under the governance of Netball NZ which is looking to be a positive step forward. If there is one thing the Tactix understand, it is the power of local support. Rounds four and five of the competition brought the team back to Christchurch, proving there is nothing quite like home soil.
The Tactix's came away with back-to-back wins at Christchurch Arena and the crowds definitely contributed to firing up the players, says Marianne. "When we do get home games, we are managing to really fill up the stadium now, which is a good shift over the years. We are getting massive crowds which is a real boost to us, and it's cool seeing all the kids in the gear and supporting us, which was a vision that we had a few years back."
The pressure of the competition, the exhaustion of travelling and the stresses of injury, means the time between games is crucial. With quick turnarounds between games, Marianne focuses first and foremost on recovery. "We always prioritise recovery. We follow each game with two days recovery, then we have our main debrief and start our training from there."
As well as recovering correctly, Marianne understands the power of positivity, and uses this to drive the team and keep them motivated and focused. "It's all about positive language. There is huge research around positive framing, which we do with our coaching. We try to pick up on the good stuff rather than the bad."
---
Previous Post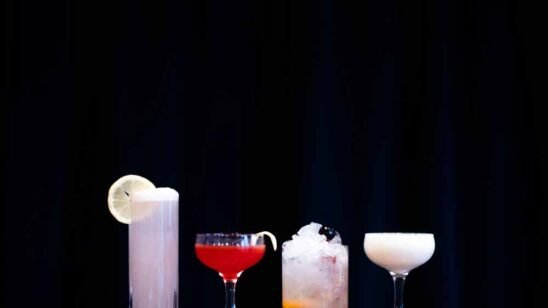 Next Post