---
A meticulous weaving of historic fabrics with modern structural elements was used for the restoration of the Rose Chapel – a beautiful reincarnation of the quake-damaged heritage building.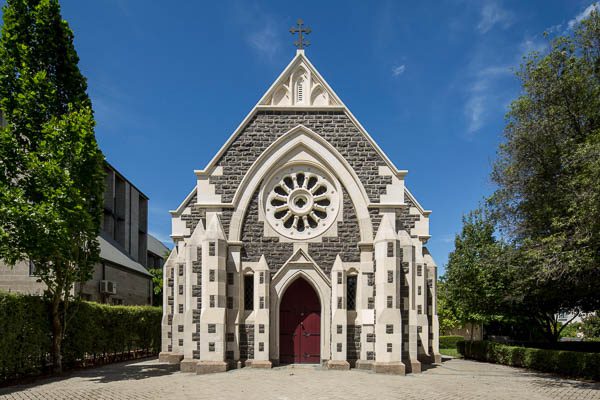 Standing on Colombo Street for more than a century, the locally treasured chapel reopened almost a year ago. DPA Architects was recognised for its work on the complex repair at the local NZIA Awards this month, winning the Canterbury Architecture Award in the Heritage category. The accolade follows a gold award, value award and national award for Heritage/Restoration at the 2019 Commercial Project Awards in May.
The Rose Chapel restoration was completed with Higgs Construction. Dave Pearson of DPA Architects says he enjoyed working in collaboration with individual contractors on the unique on-site challenges. "The successful restoration relied on the input of skilled craftsman and trades working together to deliver an exemplary result."
Just three days before its 100th birthday celebrations, the chapel was severely damaged by the February 2011 earthquake. The rose window and roof had collapsed, leaving a gaping hole in the main facade. The complex restoration project involved reinstating fallen masonry, replacing structural brick walls with concrete versions, strengthening the roof and foundations, as well as piecing together and reinstalling the shattered windows. The salvaged slate was re-laid and intricate stonemasonry carried out by New Zealand's leading heritage stonemasonry company, Goldfield Stone.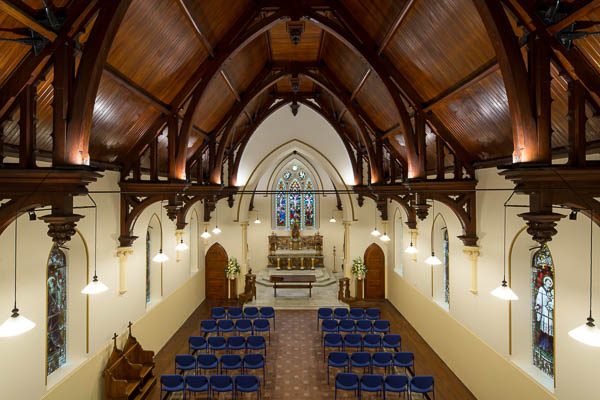 Other work included re-plastering the internal surfaces, reforming all the arches by hand and reinstating the plaster details. The internal walls were repainted, timber work re-stained, tiled floor reinstated, and new lighting installed. The spiral staircase was badly damaged, but a near identical spiral staircase was salvaged from the demolished Regent Theatre and installed in its place. Both buildings were originally designed by the Luttrell brothers, so it was decided that the staircase could be installed without any loss of authenticity. After more than two years of careful restoration, the Rose Historic Chapel was officially reopened.
DPA Architects is committed to preserving New Zealand's built heritage, providing the highest possible standards of architectural services for its clients. One of New Zealand's foremost architectural practices, it is committed to seeing some of New Zealand's more humble buildings preserved. The company has developed a high level of technical expertise through involvement with a large number of projects, ranging from large commercial projects to small domestic alterations.
---