---
Whether you're building or renovating, there's plenty of design options to consider when it comes time to choose window frames and doors.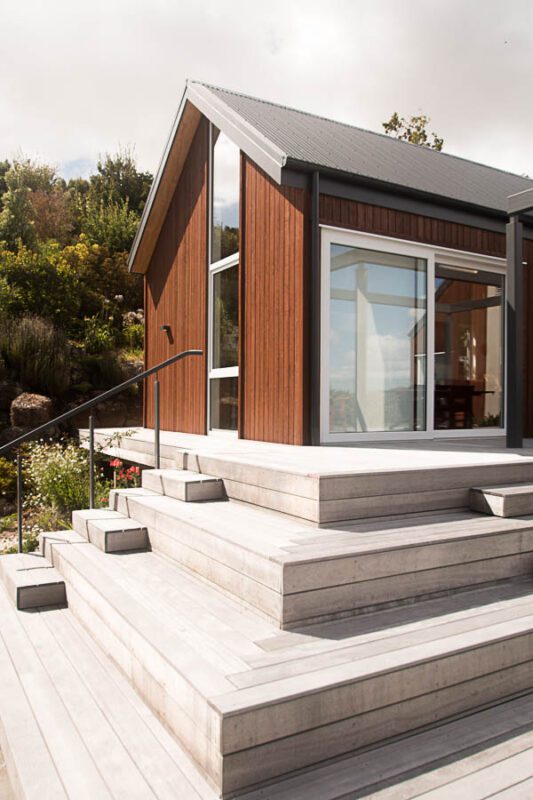 By incorporating pops of colour, texture and quality European designs, you can achieve a modern finish that's perfectly matched to your décor and exterior claddings.
At NK Windows, co-owners Martin Ball and Prue Chapman know all the latest design trends on the market, personally selecting the best products locally and from Europe.
From their Hornby showroom, consultants are happy to discuss all options to suit your project and can offer some up-to-the-minute suggestions as well. "At the moment, in terms of PVC in the New Zealand market, it's still relatively new, but it's been in existence for more than 40 years in Europe," Martin explains. "PVC frames are better both thermally and acoustically, and are attracting a lot more interest here.
"In Europe, there's an increased focus on colour profiles and there's some really nice woodgrains. You can also have different colours on the inside and outside."
Martin says another current trend in New Zealand is recessing window frames back into the building structure, rather than in the cladding, which improves the thermal efficiency by 15 to 20 percent, and the use of triple glazing is also going up.
While based in Christchurch, the NK Windows staff are now busy taking enquiries from all over the country and are happy to travel South Island-wide.
"There's a real increased interest nationwide to build healthier, warmer homes."
For more, phone 03 344 3126 and visit www.nkwindows.co.nz.
---