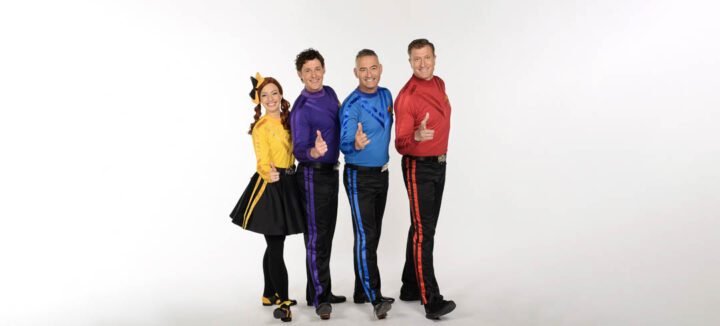 Wiggling their way to NZ
---
They perform for littlies, but the star power of the Wiggles is anything but. And the South Island is set to be the first place in the world to hear them perform mid-pandemic. Metropol catches up with Red Wiggle (and new father) Simon Pryce, ahead of the We're All Fruit Salad! tour.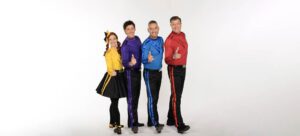 The beloved children's band – made up of Emma Watkins, Lachlan Gillespie, Simon Pryce and Anthony Field – will be joined onstage by Captain Feathersword, Dorothy the Dinosaur, Wags the Dog, Henry the Octopus and their newest Wiggly Friend; Shirley Shawn the Unicorn for one of 2021's most highly anticipated tours (in certain circles) in March.
"We have been to New Zealand a bit over the years," says Red Wiggle Simon Pryce, who has just welcomed another Wiggles fan, his newborn son, Asher, earlier this month.
"We can't wait [to come to New Zealand]! Normally we would be touring up to eight months in a year. The New Zealand shows will be the first we're doing after 12 months! And New Zealand is a beautiful, beautiful place to come to."
A multiple-choice quiz through the school careers advisor suggested Simon was best suited to being a gift card shop owner, but he ended up studying sports science at university before the grandson of two opera singers found his way to drama school and, later, to The Wiggles.
He had known the original band and done a lot of studio work for them over the years.
In 2012 it was announced that Simon would replace Murray Cook, who retired, along with lead singer Greg Page and Purple Wiggle, Jeff Fatt.
"Murray and I were the same size, so maybe I just fit his skivvy and pants," laughs Simon. But he was a natural fit – and not just for the stage costume!
"It's been eight years now, an incredible eight years. For some reason these things happen and you're in the right place, right time."
The tour, which coincides with the band's 30-year anniversary, promises all the classics, with some new songs, dances, drums, bagpipes and banjos.
"It's such an incredible job, particularly as an Australian performer being able to travel the world. Meeting children and families around the world has been the standout about what we do," explains Simon, who describes the fortunate position of being able to bring light into the lives of children and families who have been doing it tough, whether financially or medically.
He recalls singing 'Big Red Car' to a young boy in hospital who started singing along, when the boy's shocked father started crying. Turns out, those words had been the most his son had said all year. "That's really been the foundation of 30 years of The Wiggles and that's what keeps us going."
Often touring up to 300 days a year, it's an intense workload. Band members need to look after themselves, get enough sleep and, a prerequisite, they must love the work! "You can't be a grumpy Wiggle," Simon laughs.
"We're inherently happy people, but when you're doing shows, it could be the fourth show in a day for us. It's tiring! But we try to remember that for a lot of the audience, it might be their first time seeing us live, so it's up to us to give the best show possible.
"The energy of the audience is so infectious; you can't help but smile and have a great time."
And with the arrival of Asher the baby Wiggle, he's going to need all the energy he can get!
The tour kicks off in Invercargill on March 19 and will take the talented team to Dunedin, Christchurch, Queenstown, Tauranga, Hamilton, Auckland, Napier and Palmerston North before finishing in Wellington on April 1.
---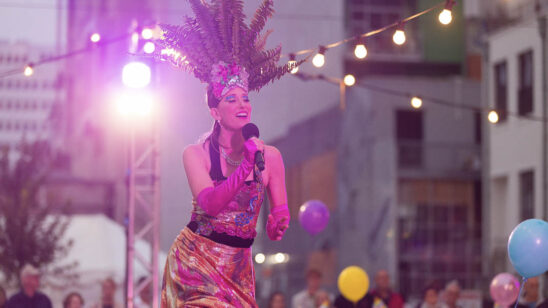 Previous Post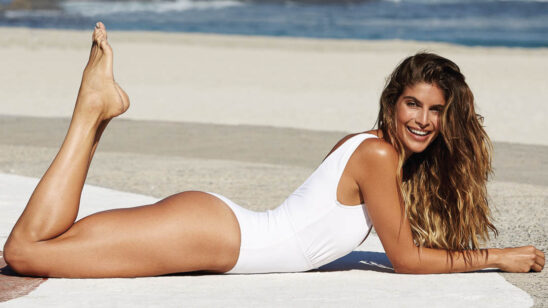 Next Post