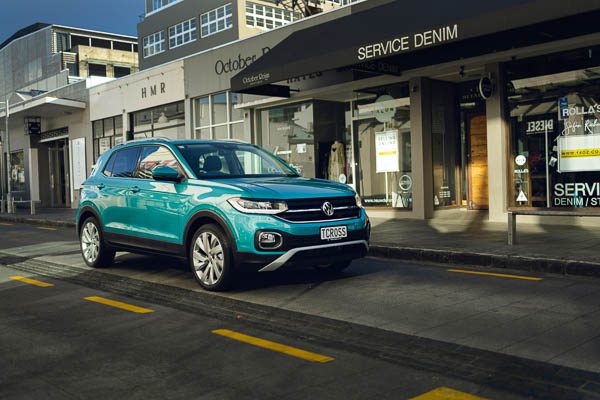 The Ultimate VW Challenge: Tiguan vs T-Cross R-Line
---
Here is the challenge: you're loading up for a weekend trip with three women to go to Maruia Springs. You've got pillows, blankets, makeup bags, bags for shoes, bags for clothes, bags for swimming…basically everything bags.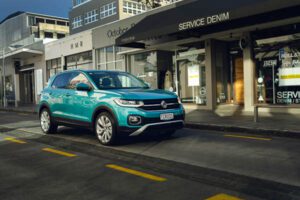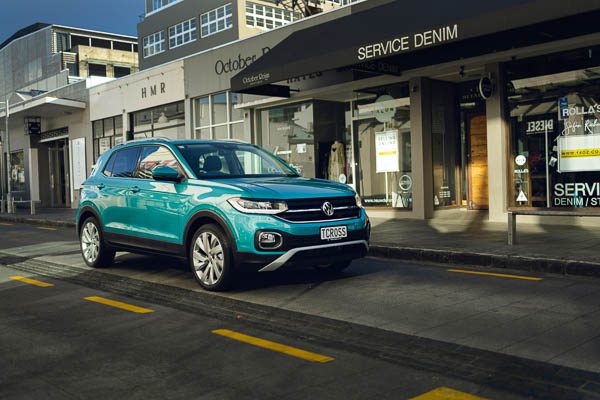 They have had time to prep so it's my job – while they have a few wines – to fill the Volkswagen Tiguan from Miles Continental, like a real-life Tetris video game.
Luckily for me, the 1395cc Tiguan TSI Comfortline 2WD has plenty of boot space for its $41,385 price tag. The rear tailgate opener also comes in handy.
On the road, the cabin space up front is amazingly comfortable and drive wise it handles beautifully – you wouldn't even notice all the gear loaded up.
The 8-inch touch glass screen display with Apple CarPlay is making it easy for the girls to flick between Spice Girls and Beyoncé with the easy-access USB for charging.
It felt gentle to drive and comfortable over a long distance, the lane assist was there but not full on like some brands, and the climate control air conditioning worked impressively well.
With parallel park assist, a five-year 150,000km warranty and 17-inch Tulsa alloys making it look pretty, it has all the bells and whistles.
Before we got to Maruia for a beautiful platter (Tom Tulk is an exceptional chef) the girls wanted to visit Reefton Distillery to try the Little Biddy gin tasting. Now, this is quite a journey with some windy turns and uphill grades.
The Tiguan handled it beautifully, an incredibly smooth drive with the suspension perfectly in tune with the road. Back at Maruia, we parked up next to the pools and relaxed after a good five-odd hour drive.
Now here's the tricky part: repeating the experience but with three teenagers in the Volkswagen T-Cross R-Line.
The T-Cross R-Line starts at $43,490, is a 4-cylinder inline turbo at 110kW and 250Nm front wheel drive 7-speed.
The exterior is a little boxier in shape with the R-Line having a funkier bumper system than the standard.
Now, the audio system is almost identical and what surprised me was the boy's choice in sound was identical to the girls.
With everything packed up, there seemed like more available room in the T-Cross than the Tiguan, but the boys did pack a bit lighter. On the open road it handled well.
Which was better? They are almost the same price, they almost have the same features, they performed almost identically.
At the end of the day I think it's going to come down to personal choice. I guess you must test drive it for yourself at Miles Continental.
---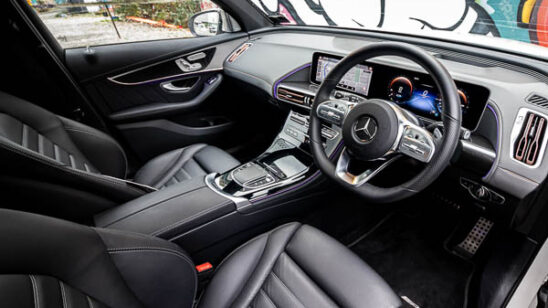 Next Post