---
Call them pants or trousers, this fashion staple transcends the seasons in an assortment of styles, making them one of the most-worn items in your wardrobe. We look at the history and the future of the timeless trouser.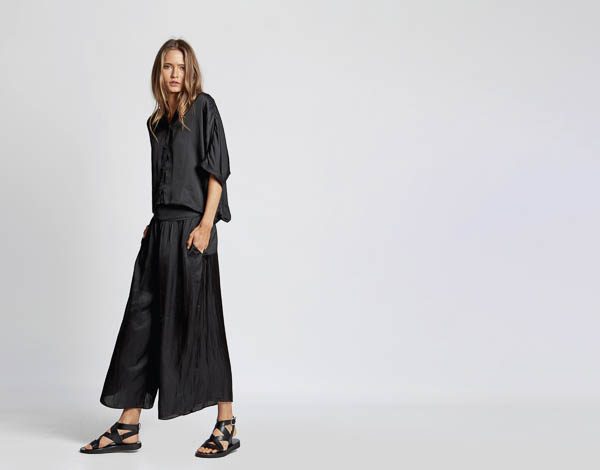 Trousers can be credited to inventor and entrepreneur Jacob W. Davis who coined the term when he made clothing more efficient by creating two seams to define what we now call trousers.
With a plethora of pant styles now available for both men and women, Elizabeth Smith Miller is credited as being the first woman to wear pants during the 20th century women's movement. Before then, trousers were a staple donning the legs of men.
During the Victorian era dress reform was the new way. Pre-Victorian bodices and corsets paired with huge skirts or dresses constricted women and were also known to be a risk to health with their ultra-form fitting designs commonly cutting off oxygen and circulation to many women of the day.
The Suffragette movement advanced women's rights even further and their right to comfortable clothing, which included incorporating functionality while still maintaining a sense of personal style. It was definitely the season for change as women moved into factory work and also sought fashion freedom in the form of free-moving trousers, which are now equally a staple of womenswear.
So what does the fashion forecast have in store for women's trousers as we approach the warmer months?
This year you can expect to see plenty of leather, flared styles and cropped designs, with white trousers also making a comeback. High waists are still hot and animal print is on-trend again, if it ever really went away.
Wider legs in the form of culottes or harem pants are hitting the style consciousness. The voluminous silhouette of these bottoms make them ideal for the warmer months in fabrics such as viscose, silk and chiffon.
We can also expect to see breathable fabrics such as eco-luxurious linen, which is both beautiful and durable. The woven texture makes this fabric of choice resistant to stains and easy to care for. Linen's sustainability properties are also an attractive
style perk, while its flax beginnings lend it well to cool and crisp fashion designs for spring and summer.
Utility has been the name of the fashion game for a while now, so we can expect to see plenty of beige, khaki, patch pockets, cotton drill and cargo pants.
Style tip: Look for easy care options that are machine washable and long lasting. Trousers may be your most worn garments so investing well is always advisable.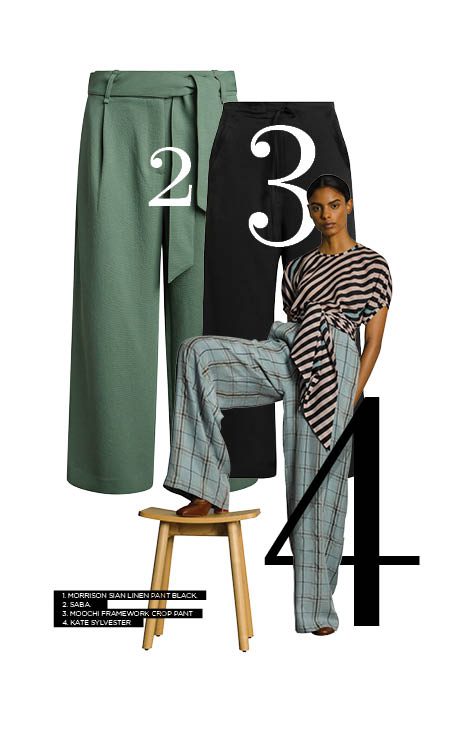 ---