---
Right now, it seems as if everyone in the beauty community is releasing an eyeshadow palette. It's currently on trend to stand out from the crowd and there's some amazing palettes on the market that can help you do just that.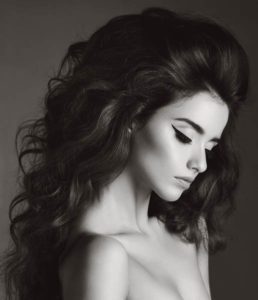 Bright and bold colours have been all the rage in the beauty world – from Morphe x James Charles to the Shane Dawson x Jeffree Star Conspiracy eyeshadow palette; both palettes encouraging the buyer to 'unleash their inner artist'. With so much hype surrounding them, we thought we'd provide a few ways to experiment with your fancy new beauty toolkit.
Purrrfect – this look is the definition of 'simple yet effective'. Choose the brightest shade you can find (try a neon green or orange) and line your lids, finishing it off with a wing. Who doesn't love a cat-eye?
A clash of colours – you've probably spent most of your life trying to pair complementary colours together on your eyes. Well we're telling you it's time to forget everything you know and use shades that sit on opposite ends of the colour wheel. Swipe one across your eyelid and the other along your lower lash line.
Oh my ombré– Electric Avenue is happening 22 February… so it's quite literally around the corner. If you're not in to dressing to the nines but still want to stand out from the crowd, this look is perfect. A multicolour ombré is a great way to pack a punch when it comes to your eye look.
---