---
Let's face it, we Kiwis love our indoor/outdoor flow. Whether morning, noon or night, if we can rest up and relax with a book, or chill with friends in the privacy of our own lovely green space, we feel pretty content.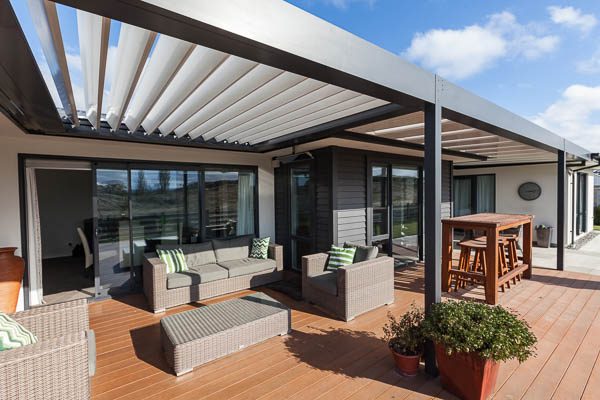 But the best way to appreciate our outdoor havens is to be able to have some control over the capricious whims of Mother Nature; we don't want to be scorched while reclining on our sun-loungers, but neither do we want to be drenched!
Stratco specialises in delivering state-of-the-art shelter solutions, such as fixed verandas, pergolas, electronic louvres and sunroofs, that enhance your outdoor experience in order to give you and your family extended months enjoying it.
Ian Rae, Outdoor Product Support for Stratco, says their clients are assured of a fully consulted job from start to finish. "We can do an initial consultation over the phone, then arrange a free visit to the site to look at the area the client wants covered and what they are trying to achieve. Following the site inspection an accurate quote goes to the client, generally within a few days. It takes around four weeks from confirmation to actual on-site work commencing," Ian says.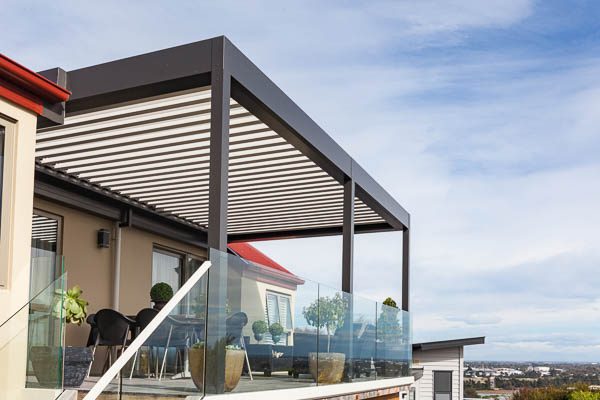 The Stratco Allure systems' frame and louvre blades are constructed from specially designed aluminium extrusions to meet with New Zealand's stringent building code, and all hardware componentry is manufactured to their unique design specifications.
The fabrication and powder coating of all components is carried out in their Christchurch-based factory, prior to transporting to site for installation by Stratco's highly skilled professional installation team.
Because each system is fabricated to order, this ensures versatility for the homeowner (or designer/architect for a new build) to choose whatever colours, size and shape they desire to match the overall design approach.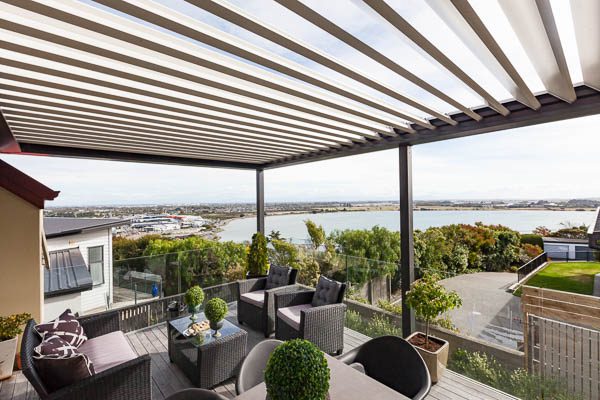 The unique control system is composed of a Danish-designed silent LINAK push/pull hydraulic motor running through a centralised automation control unit. The whole system is simply operated using either of the two remote controls. A standard inclusion in the Stratco Allure package is an Italian-designed Rain Sensor, which closes the louvres when rain falls, thereby keeping outdoor furniture dry.
To keep the unit aesthetically pleasing, the entire motor/control system is hidden from view; add in the perfect matching of colour of frame, the operating componentry and surface interface, and the entire unit feels, and looks, totally seamless.
"The beauty with louvres is that you get 100 percent control of light throughout summer and winter; especially in winter, when you want that maximum heat to come through," Ian says, "And the remote control is very easy to use – no mucking around with an umbrella!"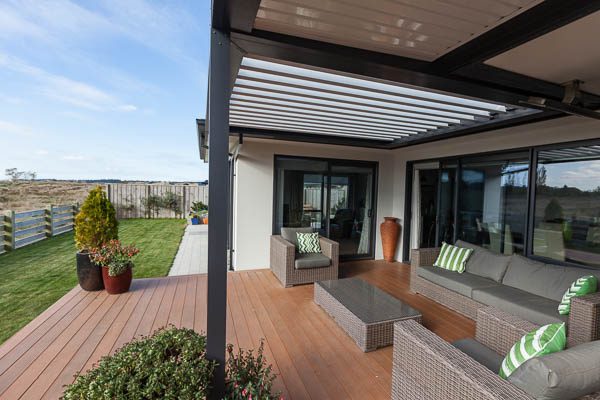 Phone 03 338 2829 or visit www.stratco.co.nz.
---