---
Your little garden projects don't take a break just because it's coming into winter… and neither should you. We've pulled together all of the tips and tricks to making sure your Garden of Eden stays alive and thriving.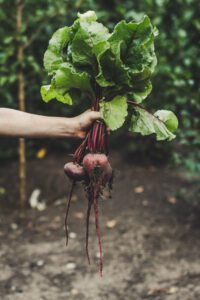 Don't forget your roots: While we're certain Six60 wasn't being literal… in this case, we are. Winter is the perfect time to replenish your soil and make sure that it has all of the nutrients it needs to fight off that winter weather. Just as we need lots of vitamin C in winter, your garden needs good fertiliser.
Catalogue your crops: You wouldn't go out in the snow in your swimmers; the same goes for your choice of vegetables in your garden. Make sure you plant the appropriate crops to the season – broccoli, garlic, kale, onions, silverbeet and spinach are just a few.
Too much at stake: Understandably you can't be in your garden 24/7 to hold down the fort. Ensure your plants are protected from the cold winter winds by staking them – it'll provide them with the extra support they need to make it through the chilly months.
Ring-a-ring-a-roses: The colder months are the best time to plant your new roses. It's also a perfect opportunity to prune any existing ones you have growing. This will help them with growth and help them avoid any pesky diseases.
If you want more help and advice, head into Terra Viva Home & Garden. They have all the tips, tricks and tools to meet your gardening needs, while also offering a full landscape design service that is very popular with customers.
---