---
Next week, a national remembrance service and free community concert will mark a decade since the devastating February 22 earthquake which changed Canterbury forever.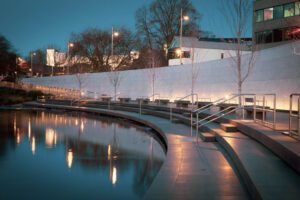 The national memorial service will be held at Oi Manawa – The Canterbury National Earthquake Memorial from 12.30pm on Monday, February 22.
On Sunday February 28 there will be a free concert – Ōtautahi Together – on the Archery Lawn of the Botanic Gardens.
The concert, which will conclude the commemorations, will feature Bic Runga and other Christchurch performers.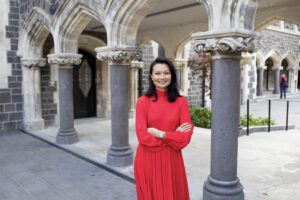 Both events will be live streamed so those people around the world who are unable to attend, can still take part, says Christchurch City Council Civic and International Relations Manager Matt Nichols.
"We want people, no matter where they are in the world, to feel part of the commemorations," he says.
"We are mindful that the Covid-19 pandemic means that many people who would normally travel to Christchurch for the 10th anniversary of the earthquake will be unable to do so.
"They will, however, be able to join us from afar through the live-streaming of the two big events that are being organised for this significant anniversary."
The Council has worked closely with the Quake Families Trust on the programme for the service, which will acknowledge those who died, the bereaved, the severely injured, the traumatised, and everyone who endured hardship or lost something of value to them.
The service will also honour those who helped in the immediate aftermath of the quake and in the city's ongoing recovery.
On Sunday February 28 the family focused Ōtautahi Together, kicks off at 2pm until 4pm.
In acknowledgement of the 10th anniversary of the earthquake, prominent landmarks across Canterbury will be lit up white.
There will also be no cost for those wanting to visit Canterbury Museum's special Quake City exhibition on the day of the quake anniversary.
---