---
Off on a nationwide tour, Sephora Beauty Bus' first stop was our very own Cathedral Square and I had the absolute pleasure of being treated to a makeover at the talented hands of Sephora Australia's National Artistry Lead, Alphie Sadsad. Read on for some of Alphie's top tips for a stellar face of makeup!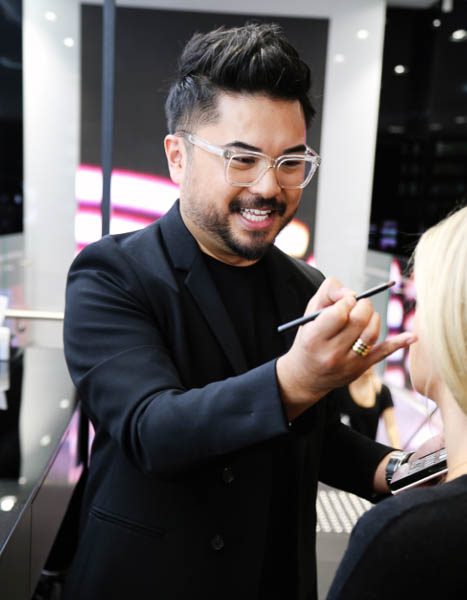 First things first! Applying a moisturiser suitable for your skin type and finishing with a setting spray (Alphie's recommendation is Resting Boss Face Waterproof Setting Spray by HUDA Beauty) are the makeup guru's two top tips for keeping your makeup in place for an extended period of time.


---

Foundation time! Alphie says the easiest way to pick the right foundation is to select and swatch three shades of the appropriate foundation on your jawline, starting from the corner of the mouth, then blend all three shades into the skin to see which one melts in the best.


---

When applying CC cream or foundation, try starting from the centre and moving outwards. "Why we tend to go centre out is because I don't like to put too much on your jawline or even on your neck. Most of the problem areas are usually in the centre," Alphie says.


---

Alphie advises opting for a contouring product that's two to three shades darker than your complexion. In order to define, start by shading the parts of the face you want to recede; corners and the top of the forehead, underneath the cheekbones, sides of the nose and jawline.


---

Go for the warmth of your skin when choosing a suitable bronzer. "People tan different ways. Always look at your undertones and how you tend to flush and how you tend to bronze, and that's the colour you should go for."


---

Quick and simple eyebrows? Easy! Alphie recommends using a brow pencil to mark the start, the arch and the tail. Use a spoolie to brush your brow hairs upward and against the direction of growth, as this will highlight gaps where product should be applied. Using your brow product, connect the three marks and fill in sparse areas with short, upward strokes. To finish, set with a clear brow gel.


---

For a simple eyeshadow look, Alphie advises starting with the lightest colour (a neutral or skin coloured eyeshadow that will neutralise and balance the eye) and blending it into the crease and towards the brow bone. Follow with a medium coloured eyeshadow, working it into the crease to create depth and enhance the eye's natural shape. If desired, apply liner following the natural shape of your eye, then curl your lashes and apply two coats of mascara.


---

Luscious lips? Alphie's go-to is to first apply a lip oil or a lip balm before even starting your makeup, so that by the time you're done, your lips are hydrated. If you need to, blot any excess off. After applying your lipstick, finish off with a lipliner, rather than starting with one. "It will hide all of your sins," he laughs.
Kiwi beauty lovers can now get their Sephora fix – the first New Zealand store recently opened on Auckland's Queen Street. Here's hoping Christchurch is next in line!
---