Metropol's gadget guru Ian Knott checks out some diminutive, but powerful bookshelf speakers from Fyne Audio.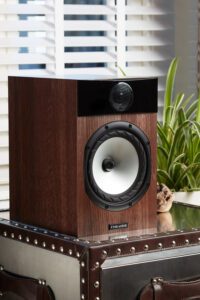 So you've blown the budget on a new turntable and pre-amp to play those old vinyls on, but still need some quality speakers to plug
them into.
Fear not, because The Real Music Company and Fyne Audio have a pair of quality bookshelf speakers that won't break the bank.
The price may be entry level but the F300 range benefits from the very best technical and acoustic expertise in the loudspeaker industry.
Offering specification and audiophile performance unrivalled at its price, the F300 bookshelf speakers provide affordable quality for music lovers or movie enthusiasts.
If space is at a premium in your home, the F300s have a pre-installed bracket on the rear panel allowing the speaker to be easily flush-mounted to a wall. This also comes in handy if you want to use the speaker as a rear effects speaker in a home cinema set up.
With a choice of three finishes – Walnut, Black Ash, and Light Oak – matching your decor shouldn't be a problem. But if it is, then these speakers are small enough at just 250mm high not to make themselves a visual feature.
Despite the small size, there is still a solid build quality, with each speaker weighing in at a decent 3.7kg. The units are bolstered internally by cross-bracing, so there's none of the rattling you can get with inferior products.
Further stiffness is accomplished by coupling the low frequency driver's magnet to the cabinet bracing using a resonant absorbing mastic. The delicate tweeters are protected by a mesh grille, while a removable fabric grille is deployed for the woofer unit.
Whether it's music or home cinema, the Fyne Audio F300 speakers punch well beyond their weight, and are the perfect choice for those looking for premium performance at a modest price.
Now it's up to you to do them justice with some great quality music.
Fyne F300 Bookshelf Speakers
Dimensions: 250 x 156 x 211mm
Weight: 3.7kg each
Finishes: Walnut, Black Ash,
Light Oak
System type: 2 way, rear ported
Drive unit complement:
1x 125mm multi-fibre bass,
1x 25mm polyester dome
tweeter
Available from: The Real Music Company
Price: $695 (pair)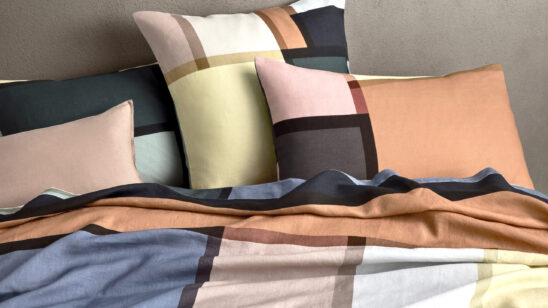 Previous Post
Next Post