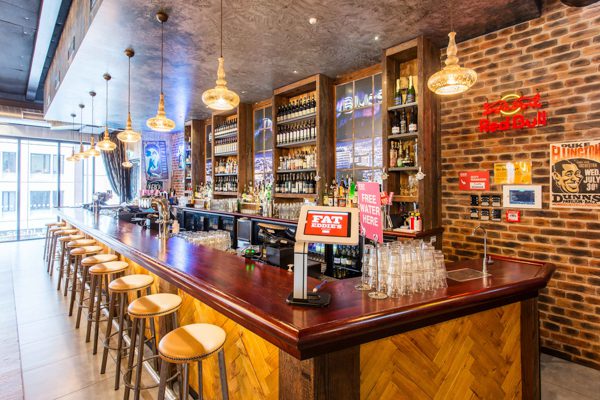 Riverside reinvention: Oxford Terrace comes alive again
Few developments signify the greater rebuild in the way the bars opening up along the Avon River in the central city do.
Although the post-quake incarnation of 'The Strip' was conceptualised by Antony Gough, it was the building alongside on the corner of Oxford Terrace and Hereford Street purchased and developed by Richard Peebles and Max Bremner which was first off the starting block, with three businesses now raising the bar for nightlife in the city – both in the figurative and literal sense of the expression.
Fat Eddie's, a popular jazz and blues bar in Sol Square before the tremors, while downstairs two new businesses – upscale restaurant Original Sin and 1930s-themed cocktail bar Kong are taking a big bite out of the hospitality market.
With extensive experience running clubs in both Sydney and New York, Manager Stuart Black is charged with the running of all three venues, while Executive Chef David Nicol utilising ideas from his 20 years working in Europe, Asia, Australia, the Caribbean and the Middle East. As such, cuisine is at the heart of this hospitality trifecta, with pizzas the piece de resistance upstairs at Fat Eddies.
Architectural Designer John Ayers and the clever hand responsible for translating his vision into the art and theming, Dean Johnstone, have created a space of many faces.
Twice the size of its former incarnation, Fat Eddies can accommodate 320 customers within its confines, that feature a dark interior, velvet-covered booth seats, wrought iron, high ceilings and chandeliers all tying this Christchurch institution to American jazz legends and prohibition-era rebellion, layered with slices of New York and New Orleans.
Although original Fat Eddies style pays homage to the scarfie flat, its latest incarnation has given this concept an upmarket makeover, with the use of fabric and colour, hand-blown neon, poster originals, and a 1960s television cabinet, all designed and made by Dean and his Dream It team.
Meanwhile, taking its name from the 1933 movie King Kong, Kong is a swanky cocktail bar, with an art deco feel designed to reflect the glamour of the 1930s. Purposing an escape from the 21st century mundane, John and Dean lose you in a glamourous age when style and panache peaked.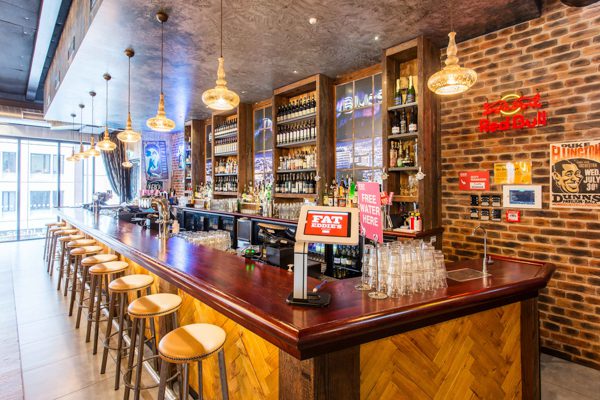 The back of the bar is designed as a radiogram, and the lobby doors are the doors to a 1930's lift, complete with lit floor indicator dial. Brass beading on furniture, authentic lighting and the general essence of luxe will have you screaming like Fay Wray at closing time.
Seating 140 people, inside and out, Original Sin is a powerful temptation, offering a fine dining experience in the heart of the city, with an immaculate fit out and menu to match.
Although the Christchurch earthquakes dealt the city's nightlife a serious blow, with iconic hotspot affectionately known as 'The Strip' perhaps the biggest casualty, the riverside reinvention is reinvigorating the city's social scene in no small part.