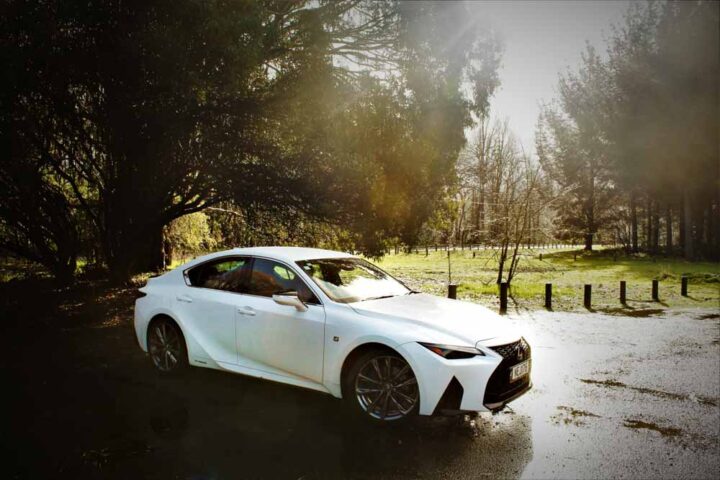 Remarkable design and performance
The Lexus IS is a bit of a dark horse in the Lexus family. Due to a surge in SUV sales, the IS has taken a back seat in recent times. But for 2021, the IS has been refreshed, and still exudes quality.
The mid-range IS300h F Sport featured here has an entirely new spindle grill, redesigned head and taillight cluster, and a lower, wider stance. For what is essentially a heavy facelift, it's a looker. Under the bonnet is a 2.5L four-cylinder petrol engine mated to hybrid system with combined power of 164kW.
Inside you get a new 10.3-inch infotainment system with Apple CarPlay and Android Auto as standard. This being the F Sport, there are plenty of F Sport badges. The red leather seats are uber comfy and the switchgear feels so well put together. My only gripe was the mousepad for operating the infotainment screen wasn't terribly responsive, but as the new system is touchscreen, this is no real hardship.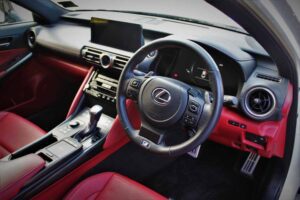 When you drive a hybrid, you expect there to be willingness on its part to run on electric power around town without needlessly cutting in and out of EV drive.
The IS300h does just that, and rather well. Average fuel consumption of 5.1L/100km is also pretty decent for a car which weighs a snip over two tonnes.
You do indeed feel that girth though. Zero to 100km/h in 8.5 seconds is not terribly brisk, but you can still have a bit of fun when you flick over to Sport or Sport Plus. The new IS was developed at the new Shimoyama Test Track, which is a scaled down version of the Nurburgring. This test facility has resulted in some tweaks to the dampers and suspension, resulting in a car which can handle remarkably well.
That said, driving exuberance is not really the IS300 Hybrid's winning hand; it's more of a sedate cruise, which in itself is an utter delight.
The road holding is very well sorted and ride comfort is supple and incredibly refined.
Five days with the IS300h Hybrid was enough to convince me that this Lexus with petrol and electric drive working in tandem is the package you need. The petrol variants are still good, but wafting along with silent running while sipping away at the go-juice just makes so much more sense.
Whether you opt for the base model, the Limited, or the F Sport, there is still so much to like here.
Sure, you may still crave the extra ground clearance of a small premium SUV and fair enough too, however don't overlook the new Lexus IS300 Hybrid, it's handsome, comfortable and a well sorted premium saloon that easily deserves more recognition in the eye's premium buyers.
One might say it is a premium choice.
Overview:
Price: $85,800
Engine: 2.5L Naturally Aspirated Four Cylinder with Electric Motor
Transmission: E CVT Auto
Power: 164kW (Engine and Hybrid System)
Torque: 221Nm (Engine), 300Nm (Electric Motor)
Fuel Consumption: 5.1L/100km
CO2 Emissions: 116g/km
Wheels: 19-inch Dark Premium Metallic Alloys
Weight: 2140kg
Wheelbase: 2800mm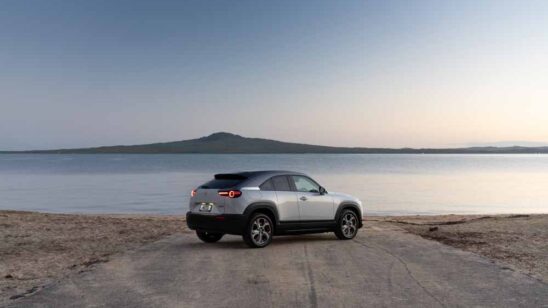 Previous Post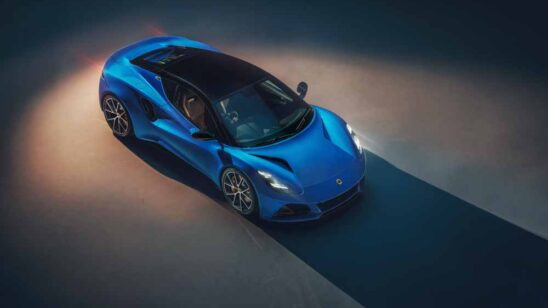 Next Post