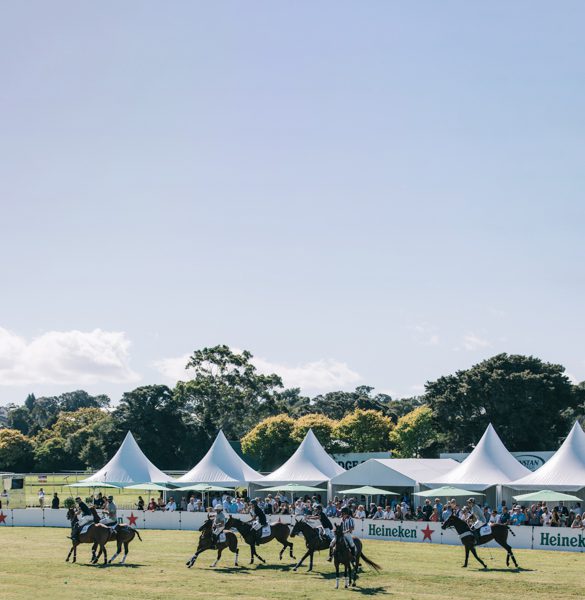 Polo's Popularity: Hagley Park plays host to a rousing polo match
What do you get when you take a visually stunning, superb Canterbury day, high fashion, high quality function in North Hagley Park? Seriously good fun is what. At this year's inaugural Heineken Urban Polo, the ladies were looking fabulous and even the gentlemen had a pretty good shot at it. All the ingredients were there for an epic day in the Garden City.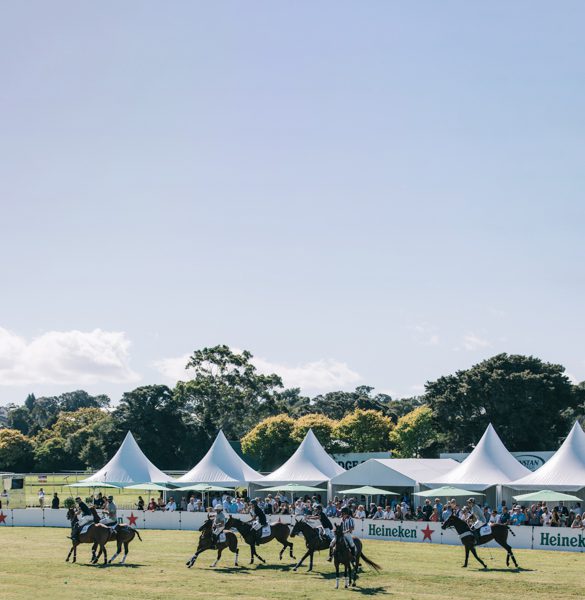 I was fortunate enough to be hanging out with Taylor Green, head of marketing for Heineken, giving me a great view of the DJ and the high-end crowd in attendance. "Given the overwhelmingly positive response we received last year, it was an easy decision for us to extend the event from two to four cities and give more Kiwis the chance to experience what we have to offer," Taylor says.
"Heineken brings world-class events to life."
I also caught up with Sam Hopkinson, player and partner of the Heineken Urban Polo. "We were very happy with the success of the day, the weather was kind to us and the field was an ideal surface to create a good spectacle of Urban Polo for all those that had never seen it before," he says.
"The setting was quite magical, watching the polo as the sun went down in Hagley Park and I think it was my favourite event to date."
Christchurch is leading the way through the development of young players, predominantly through school polo, driven by the Wood family and their Waireka Polo farm. But the sport still needs an injection of new energy, Sam says. "Polo in New Zealand needs some new energy, to continue to grow the sport it needs new events like the Heineken Urban Polo to do this," he says.
"For anyone inspired by watching the Heineken Urban Polo and wanting to give it a go, they should be looking up Roddy or Charlie Wood immediately. The local Christchurch players and clubs have been very supportive of our event and helped make the day a great success."
Different from the traditional polo played at the NZ Polo Open every year, the format has been adapted to a smaller field with simplified rules. Each competing team has three players, one less than traditional polo, and each match is shortened to 30 minutes for face-paced and high-intensity entertainment.
"We are polo on a smaller field, therefore fewer players per team, a larger softer ball and simplified rules to help spectators understand. I have added some extra changes for excitement," Sam says.
"We liken ourselves to the seven-aside rugby or big bash cricket. All adaptations of traditional games to help create a better spectacle for those watching."
So, for next year, consider preparing ahead of time, getting your tickets early and making your plan for the new kid in town. Divots don't stomp themselves, so be there.