---
"These vehicles are their owners' pride and joy," says Joris Sanders of Leading Edge Automotive. He is referring to the high-end European cars – BMWs, Volkswagens, Audis, Mercedes and Porsches – that are brought to Leading Edge for servicing and repairs.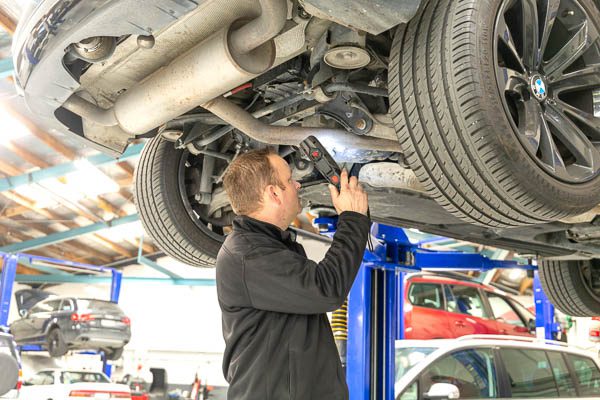 "We too have a real passion for these cars and do everything we can to give owners peace of mind that when the vehicles are entrusted to us, they will be looked after as if they were our own. We believe most major faults can be avoided, or at least picked up on early with regular maintenance and our goal is to keep people moving safely and reliably."
In its modern workshop, Leading Edge Automotive's specialist technicians carry out the full range of servicing, repairs and problem diagnoses – everything from issuing warrants of fitness, replacing parts and repairing defective shocks, suspension or brakes, to diagnosing auto electrical faults, replacing tyres, wheel alignments and so much more, using the latest equipment. They are Autosure warranty approved repairers and sell policies for peace-of-mind motoring.
"Today's vehicles are marvels of electronics and engineering. Our team has an increasingly broad base of knowledge and skills from attending ongoing advanced training to appreciate how a vehicle's complex components work and interact."
With a fleet of 10 free courtesy cars, you will be able to carry on with your life while your vehicle is being pampered. Leading Edge, one of Christchurch's leading automotive specialists, can be found at www.lea.co.nz or phone 03 366 3384.
---