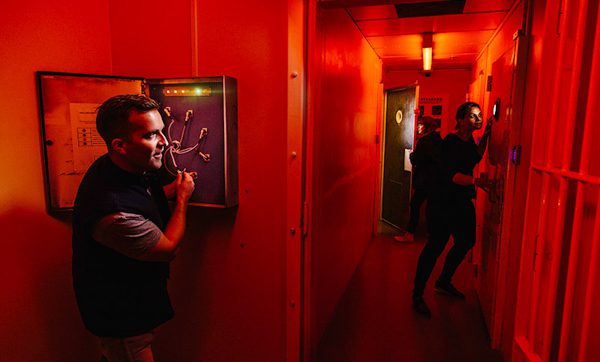 Out of the box Attractions: Crate Escape
---
They're a growing global phenomenon; escape rooms where players are given a set time to solve puzzles and riddles using clues, hints, strategy and teamwork.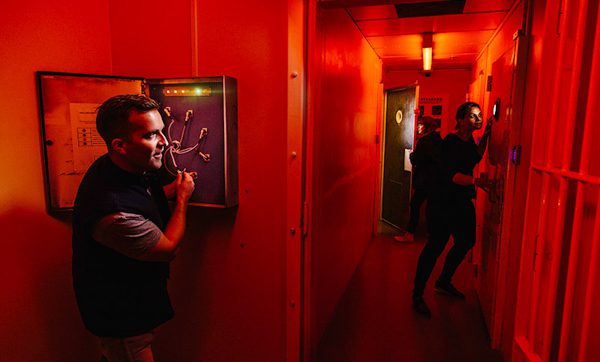 Now two award-winning Christchurch filmmakers have turned their attention to real-life drama with a 'jailhouse escape' themed game.
Logan McMillan and Andrew Dean, along with McMillan's brother John, are the trio behind local escape room business Crate Escape.
Logan says Crate Escape's games are based on four basic principles: discover, decipher, unlock and escape.
The company has two escape rooms in Christchurch – The Misadventures of Max Magnus and The Lost Hut of Antarctica, which are both set in shipping containers on Armagh Street.
Its third escape room, set to open next month, is less of a room and more of a, well… an eerie 300 square metres of former courthouse holding cells.
The buildings are now owned by Science Alive, a charitable education trust, and the city's court services have moved to Te Omeka – The Christchurch Justice & Emergency Services Precinct.
Logan says when the opportunity arose to open an escape room in the basement of a former court building – complete with jail cells, interview rooms, creaking cell doors, moody lighting and suspects' graffiti, it was too good to pass up.
"Ideally, we have created an environment that makes you feel like you are in a movie or a real-life conspiracy. How many people get to try and escape from a prison?"