---
Helena Dinnissen is testimony that if you're born to do something, you can get over life's hurdles, bounce right back – and take off.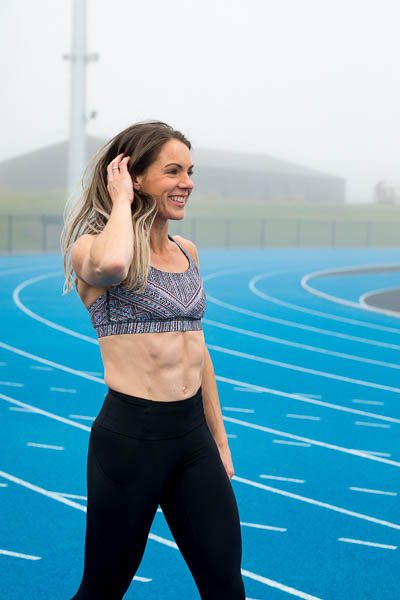 A competitive sprinter, the 34-year-old holds the title of New Zealand's fastest mum, with three children under 10 in tow.
The surprising twist on her inspiring journey is that just over two years ago she was overweight, unfit and struggling with depression. She is now training to represent New Zealand in the Oceania Masters Athletics next month, with four other mum sprinters. Then it's off to the World Masters Athletics Championships in Toronto next August.
At high school, Middleton Grange, Helena felt like an ugly duckling even though she was an all-rounder academically, also winning a fashion competition. However, her stand-out talent was that she was fast. "But that was the reason others didn't want to pair up with me at PE. The message I gave myself was that no one would want to be my friend, as nobody likes that kid who beats everyone," she says.
"I then massively regretted giving up athletics. I couldn't even watch the Commonwealth Games on TV. There was also a high financial cost of competing, so I didn't follow through."
Debilitating depression clouded her twenties, including post-natal depression and bulimia. Bringing up terrified children during the earthquakes also added stress. She underwent three surgeries for endometriosis, and an earlier back injury still requires weekly physiotherapy. She also has mild hip dysplasia to boot.
"But one day I realised that only person who is going to make my life better is me. I decided I needed to get moving again."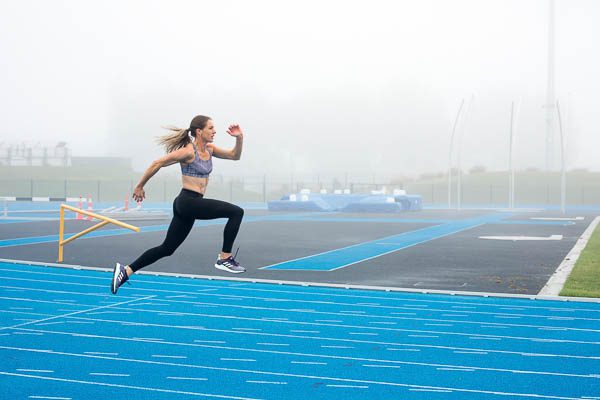 With only 14 weeks to train, she ran the 21km Christchurch Marathon – just after her youngest turned one – having barely run more than 5km in her life. However, the event also included a 100m race, in which Helena competed exceptionally well against much younger women in their 20s. "Strangely enough I find jogging exhausting. Very few people are built to sprint. I was built to sprint and jump – I'm really bouncy."
Completely hooked, she then enlisted the help of coach Andrew MacLennan of GFS (Get Fast and Strong) who has helped other top athletes with their careers.
After the Oceania Masters, she will compete at the World Masters in the sprints, hurdles and jumps, plus the heptathlon, 200m, 800m, hurdles, high jump, long jump, shot put and even the javelin, which she is now learning. Beating some national records as well as bringing back gold medals – plural – is Helena's goal!
Weight training, running and technical training each twice a week, every week, are all important. "There can be an impact of up to five times your body weight as your feet hit the ground."
Her husband Adrian, Facilities Manager for Life Church and its La Vida Conference & Community Centre, fully encourages her dream. "My half marathon running friend Julianne is also an awesome supportive friend from my church community."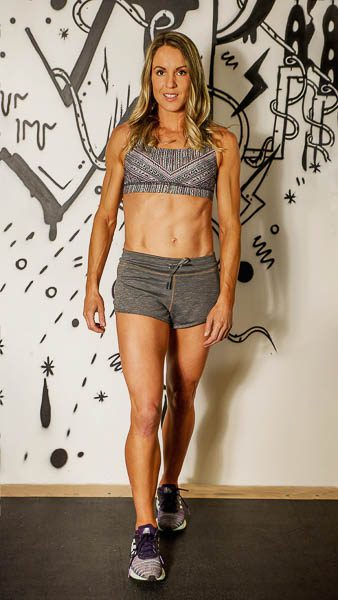 A light breakfast is always timed an hour or so before training. Then the busy mum downs a protein shake for lunch. "But I make sure I have a massive bowl of greens with dinner. I eat with the family and healthier during the week, and more relaxed in the weekend. I'm a massive foodie, I love cream in my coffee – and I eat cake!" She bakes and decorates exquisite cakes for her children's birthdays.
Seemingly always on the run on and off the track, Helena's creativity is yet another strength. Running her own business for over a decade, to enable her to work from home, the busy mum has a business which fundraises for charities by transforming school children's drawings into necklaces and key chains.
As part of her own fundraising for both events – the world champs cost a hefty $40,000 – she's working towards sponsorship. Helena's positivity and inspiration is infectious, and is why she enjoys public speaking, having engaged with an audience of hundreds in the past."I'm very keen to offer inspiring talks for businesses," she says.
Helena acknowledges that even with all the highs and lows, it is the overall balance that grounds the bubbly, bouncy athlete in her race to succeed. To support Helena with her fundraising for both Masters events, she can be contacted via Facebook www.facebook.com/healthy.by.definition. Also track her progress on Instagram www.instagram.com/healthy.by.definition, find her jewellery business at www.facebook.com/creativefundraisingnz, or contact Helena to find out how to make a donation.
---