---
We're all human: we all have our own insecurities and imperfections – and our own story. Jess Quinn's is one of triumph and bravery. Now she's on a mission to encourage others to feel proud of the skin they're in.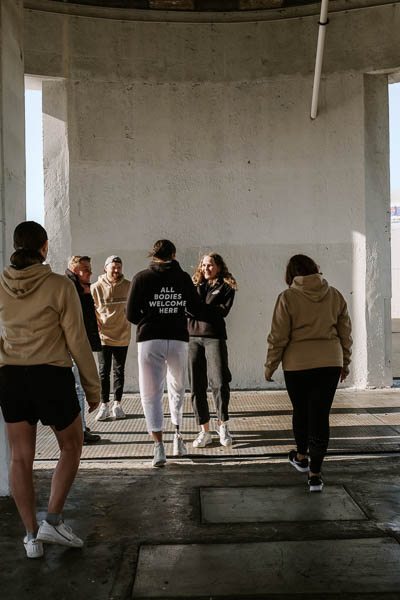 With an aim to inspire young people to draw hope, belonging and resilience – and ultimately thrive – from her experience with cancer, the body positivity campaigner, amputee model and former Dancing with the Stars finalist has launched All Bodies Welcome Here, a clothing brand dedicated to making every feel welcome and comfortable in society.
Jess lost her right leg from the knee down at age nine due to cancer and was so insecure about her lost limb that as a teenager, she went years without wearing shorts. She now walks with the aid of a prosthetic leg or blade and doesn't let anything hold her back from living an active lifestyle.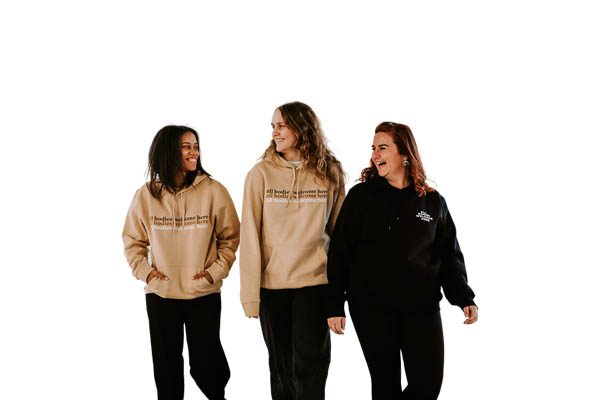 At 25, Jess is a brand ambassador for Nike and AIA NZ, among others, and a fashion model who recently walked the catwalk at 2019's Melbourne Fashion Week. She has more than 180,000 Instagram followers. Earlier this year, she launched a petition to legally require brands to declare if photos used in their advertising have been airbrushed or photoshopped, after discovering that photos of her taken for a magazine article had been retouched.
Jess established All Bodies Welcome Here in mid-2019 as a body positive clothing business – and the story has only just begun. For now, Jess has launched a range of men's and women's hoodies to spread the brand's message. The brand's mission is simple: to make everyone feel included and comfortable in society no matter their appearance, background or life story. After all, your story makes you, well, you.
---