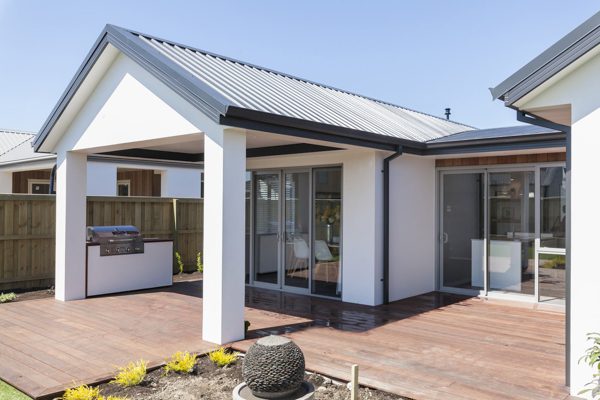 Looking gorgeous in gold: Jennian Homes
---
Reflecting Jennian Homes Canterbury North's solid reputation and strong commitment to excellence, the team took home three Golds at the Registered Master Builders 2018 House of the Year Awards last month.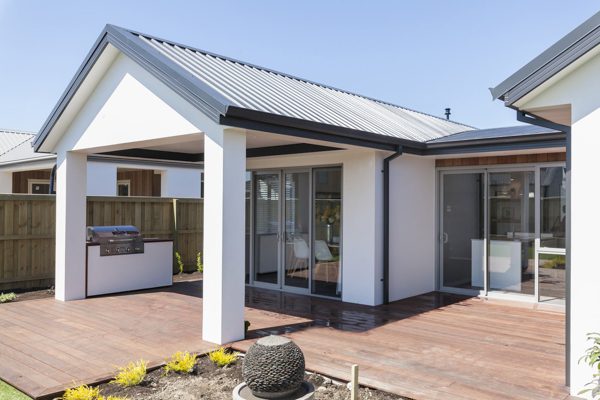 The accolades included Gold for a beautiful four-bedroom residence in the Resene New Home up to $450,000 category, and another two Gold awards for two display homes in the GIB Show Home category. The show homes are located in Rangiora and Rolleston. Client Liaison Sue Prendergast says the team was proud and honoured to receive recognition for their work. "We are thrilled – the homes we entered really showcase our high level of finishing and design."
Owner and General Manager Dwayne Prendergast, and Operations Manager Paul Jenkins, oversee the day-to-day running of the Canterbury North franchise – from enquiry and sales, through to completion and handover. "We are very hands-on and involved throughout every stage of the process – our level of commitment to communication with our clients is exceptional, so they know exactly what's happening at all times and there are no surprises."
Providing several build choices, from house and land packages, to a range of design and build options, the business also offers new home build seminars for potential clients. "Because clients have to make around 400 or so choices throughout the design and build process, we want to make sure they are informed from beginning to end – to make it as easy as possible for them right from the start."
---
Contact the Jennian Homes Canterbury North team on 03-741 1436 or
email sue.prendergast@jennian.co.nz.
---