---
Get ready for 26 August – New Zealand Fashion Week (NZFW) is hitting Auckland! Christchurch's very own Kristen Stewart Makeup School is taking up 16 graduates and 14 assisting students – their largest team yet – to work their makeup magic. We caught up with Kristen Stewart about the NZFW experience and what she's looking forward to this year.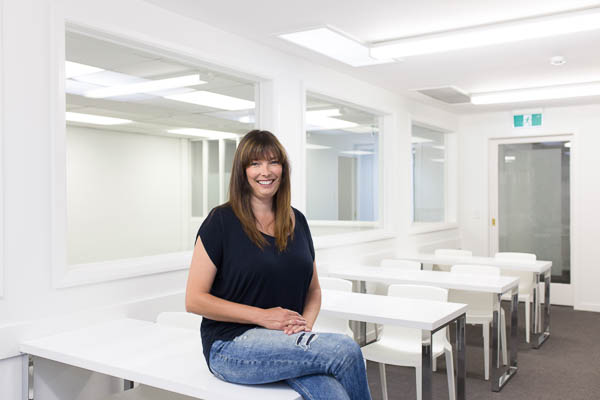 You've been participating in NZFW for quite some time! What has been a big highlight over the years?
There have been so many; heading shows and watching my teams thrive is always a highlight. But if I had to pick the most memorable few days, it would be my time with Pamela Anderson. Not only was she an interesting and very beautiful woman, but she taught me how to layer false lashes! I had never put on more than one set at a time before I met her.
---
How have you and your team been preparing for NZFW?
There hasn't been too much preparation so far except putting the teams together. The production meetings start in a couple of weeks' time; this is when we meet the designers and get inspiration for what they want. Then between hair and makeup, we collaborate to come up with something that suits the designer/s. This can be quite difficult in group shows where the designers are sharing models and they want a completely different look from each other, and we need to come up with a compromise.
---
What is an average day at NZFW like?
Long! For my teams, the first show starts at 10am, so the makeup artists need to be on site by 6:45am ready for the models by 7am, then it is full noise for the next 3-4 hours, until the show is finished and the models have gone. Depending on how many shows we have each day, this can happen back-to-back and even overlap until 9:30pm. The workload can change depending on the number of designers and models on each show – it makes it exciting and the adrenaline keeps you going.
For me though, I have the best of both worlds. I am there early each day, I may get to lead some shows, however I generally keep an eye on everyone and everything backstage, but I also get the luxury of going to the shows. For me it is a family affair, not only in blood, but a lot of these people I have been working with for over 20 years, so it's a big catch up session also.
---
What has NZFW been like for you and your team in previous years?
It has always been a fabulous experience for me, my team and students. We have grown each year and, with that, we get more shows and artists get more recognition. The students have been very lucky as we're the only school in New Zealand that gets to take a team. They find it an eye-opening experience to really see what happens behind the scenes – it is a lot of work, but it is very rewarding.
---
What are you looking forward to this year?
This year NZFW is back at the location of where it all started – the Auckland Town Hall and Aotea Square. It is going to be very nostalgic walking back in there and I am excited for what it will be like now, as we have all learnt so much since it all began. We love working on the Graduate Shows; this is where new talent is taking the stage for the first time and has an awesome vibe and a lot of ambition!
---