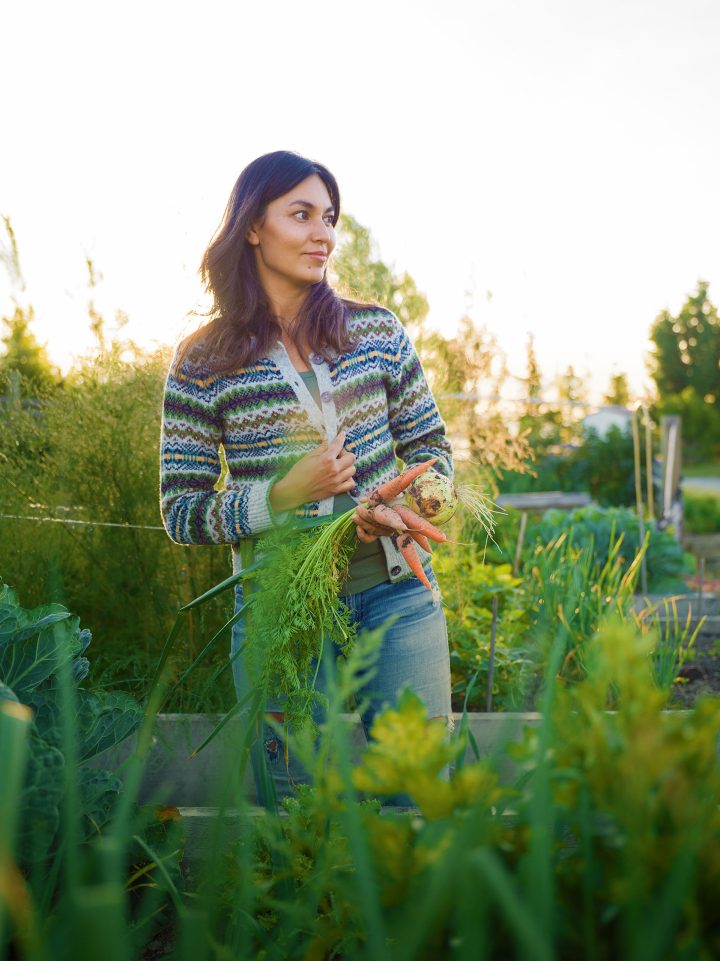 Life and Lim
Since winning Masterchef in 2011, Nadia Lim has barely taken her foot off the pedal. Known for co-founding popular meal delivery business My Food Bag, Nadia has also been gracing our screens once again, returning to the Masterchef kitchen as a judge in the latest season.
Nadia's latest project is a new cookbook to add to her catalogue, and this time it's all about the kids. YUM! is a collection of favourite meals and ideas for feeding the whole family. It covers everything from babies starting solids to older school kids who are fussy when it comes to food.
"The reason I put it together was simply because over the last four years I was getting constant requests from parents and caregivers. 'It would be so cool if you had a book with tips and tricks for cooking for kids.' Starting from baby age, starting from solids, parents want guidance, they want advice."
Nadia appreciates that parents are often overwhelmed with advice and what's best when it comes to food and nutrition for their kids. It is a concern parents can face, especially when they have a fussy eater who doesn't like their vegetables. Being able to offer some sound advice, easy tips and tricks, encouragement and validation is the goal of YUM!
And as for Nadia's kids, they are big fans of the Favourite Butter Chicken, Chicken and Corn Dumplings and Pumpkin Gnocchi.
"Most nights I try to do one meal, but a couple of nights a week we have separate meals. I want more exotic meals sometimes, so the other night I did simple cauliflower spinach bacon pasta for the kids. It is so quick and easy, and they love it. Then I did a spicy Vietnamese fish salad for us."
YUM! was a collaborative project that Nadia completed alongside Annabel Ingliss, and paediatric dietitians Jenny Douglas and Lisa Daniels. "It is the first book I have done and not just had me, and it was a really nice process. I shared the recipe development with Annabel, a good friend and recipe developer, and she has three young kids herself so she is very familiar with food and recipes that kids love. Also two paediatric dietitians were on board, and they are experts in their field, this is what they do. We wrote a lot, it had to be trimmed down!"
Moving down south a couple of years ago, Nadia and her family are loving their life on the farm near Arrowtown.
"We just slotted right in. Never any thoughts of missing the city, no hesitation. I've never been a city person, and I know I could never go back. We are expecting a big snow soon, and we are so enclosed by the mountains."
Their home location also made Nadia's latest stint on Masterchef that much easier as it was filmed in the beautiful, neighbouring Queenstown.
Her experience returning to the show as a judge was in a word – fun. "I love my co judges, they are my buddies. We all knew each other before the show and are good mates. I've known Michael for 10 years, and Vaughan lives down here too. We had such a great time on set, just working with mates. The contestants were so lovely, and we all got on so well."
Being back on the show was unsurprisingly a nostalgic experience for Nadia, and she could reflect on how much her life has changed since the last time she was there.
"It definitely brought back memories, and maybe made me empathetic as a judge. I was also maybe a bit harder because I wanted to push them. Sometimes as a constestant, you can play it a bit safe, and skim across the surface, not taking any risks. So I was always pushing them, and reminding them that this is your time to shine."
With filming wrapped, Nadia's schedule is only slightly less busy, with her varied commitments and work taking up a lot of
her time, but days spent on the farm are definitely her favourite.
"My days are a bit more normal, and I have more days working on the farm. It's really what I want to do most of the time. I often get stuck behind a computer, but my favourite thing to do is work on the farm."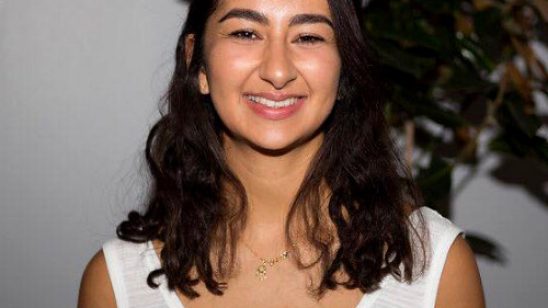 Previous Post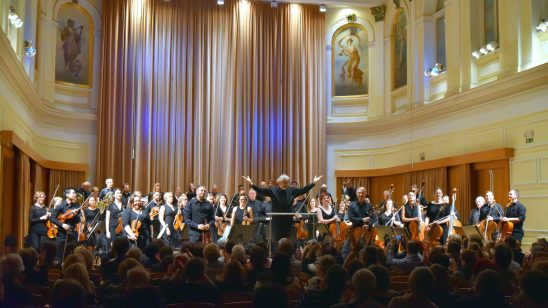 Next Post