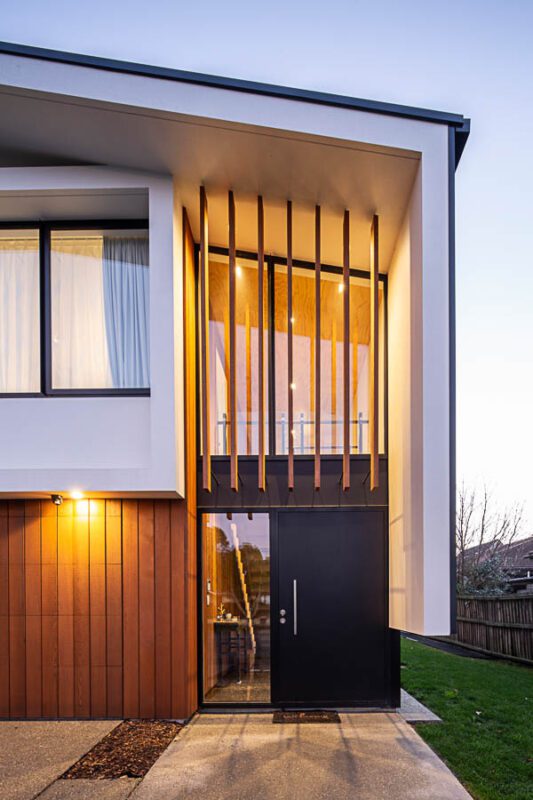 Let's talk architectural builds: David Magill Builders
---
New landmarks are rising in central Christchurch on a satisfyingly regular basis and the latest building to catch our eye will break ground before Christmas.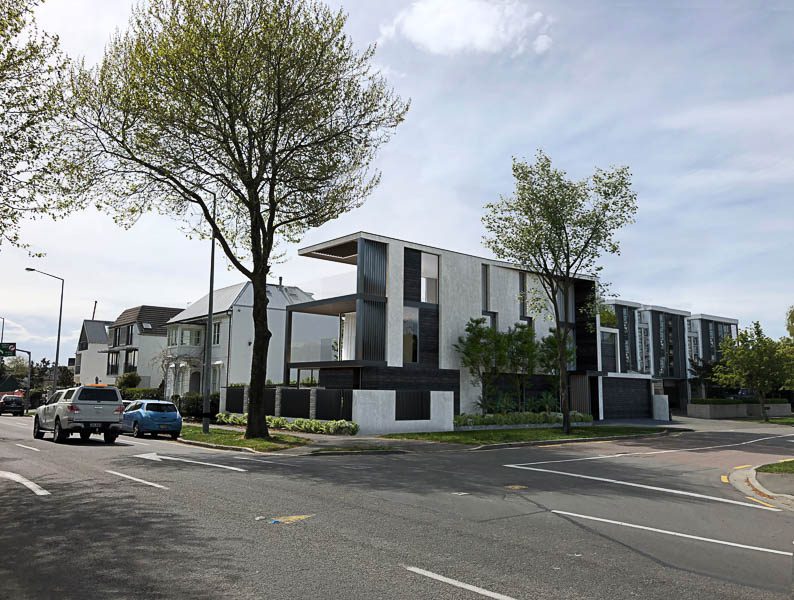 Built by David Magill Builders, this three-story home on the corner of Cranmer Square and Chester Street West will be a milestone on your journey north across the city, planting its roots and taking its place in the 170-year history of Cranmer Square.
In fact, we can look forward to a long future association with this home – its foundation comprises piling down to 16 metres, with a raft floor laid on top of that, and a comprehensive structural steel superstructure by Blueprint Consulting Engineers. The striking silhouette created by the semi-rooved deck on the top floor is complemented by the unusual charred cedar cladding. Originally a Japanese technique, the charring is done by Christchurch-based company Chartek. Once sealed the blackened wood weathers, but does not require the maintenance that ordinary cedar does.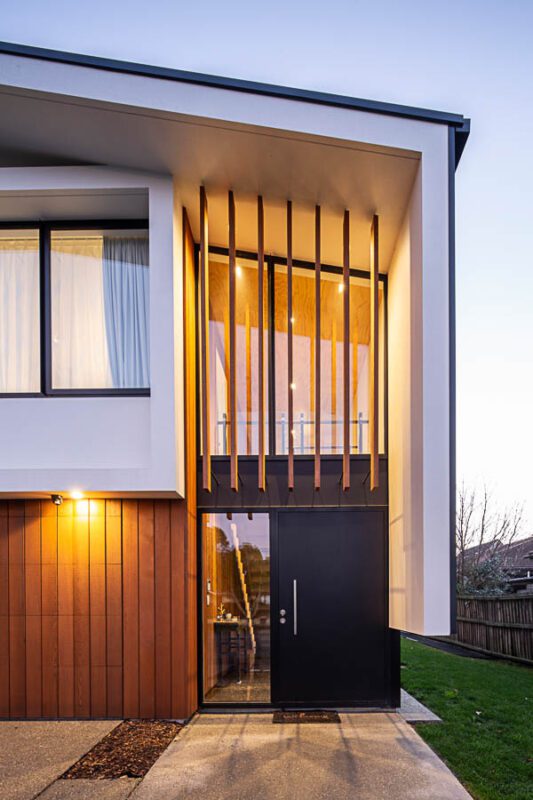 The owners of the home are current inner-city dwellers who are keen supporters of a thriving centre and love the CBD lifestyle. Architect Kelly Rush of Krush Architecture has designed a clever home where owners and guests can operate independently if they choose.
The top floor hosts the master bed, ensuite and wardrobe and opens out to the partly covered deck. The middle floor contains the kitchen, lounge and living area plus another deck, while the ground floor is dedicated to three bedrooms, each with their own bathroom.
Director of David Magill Craig Freeman says completing this home will take 12 months, as it's an interesting design located in a busy area which impacts on access. "This build is right in our ball park – all of our buildings have a degree of difficulty, whether that be design, location, client, or sometimes all three, and we are very comfortable with that."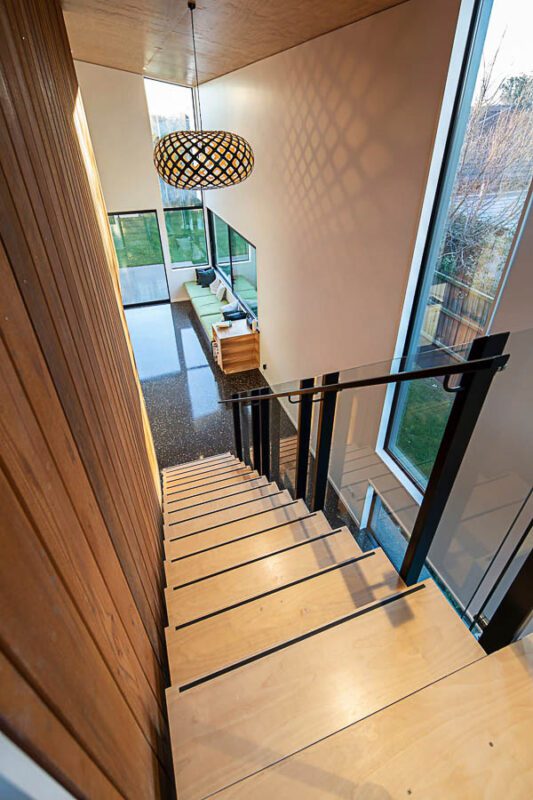 Craig assumed ownership of the company on the retirement of David Magill in 2016. Dedicated to continuing the values that David instilled in him and the rest of the team, Craig says, "Everyone has been together for a long time, including our subcontractors. The mission has always been to be well-respected among our peers, and we are so proud that no-one ever has a bad word to say about us."
Craig brings a unique and desirable skill set to his role. In a previous life he served the country in the New Zealand Army. Discipline in all areas is innate to his approach, while communication with people is a real strength. "I can talk with anyone, and zero in on what is important to them."
His training brings an incredibly valuable agility to a project. "We are not stuck in any comfort zone or set routine, so we react quickly and positively to any road block."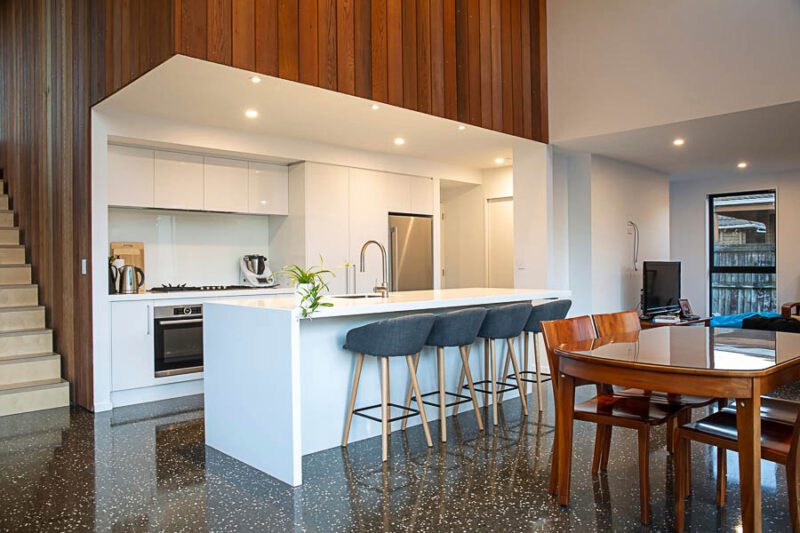 Craig places a lot of emphasis on being proactive, rather than reactive. "It buys us a lot of time."
Every job is worked on by in-house carpenters. "It is vital that their trade and craftsmanship is top notch". The company works with contactors that they have had a relationship with for several years. "I went through my apprenticeship with a lot of the people who are now leading the companies that we work with," Craig says.
David Magill Builders happily runs a gamut of homes from $2 million to first home and retirement homes, with five house and land packages becoming available at Ravenswood for $500k, and an entry-level show home at Ravenswood open next year. "What our clients have in common is that they want well-designed, bespoke and interesting homes but with value for money. They seek top-quality products but not necessarily the designer label on them," Craig says. "And you shouldn't have to compromise on your quality, your tradespeople, design or the interest on a modest budget."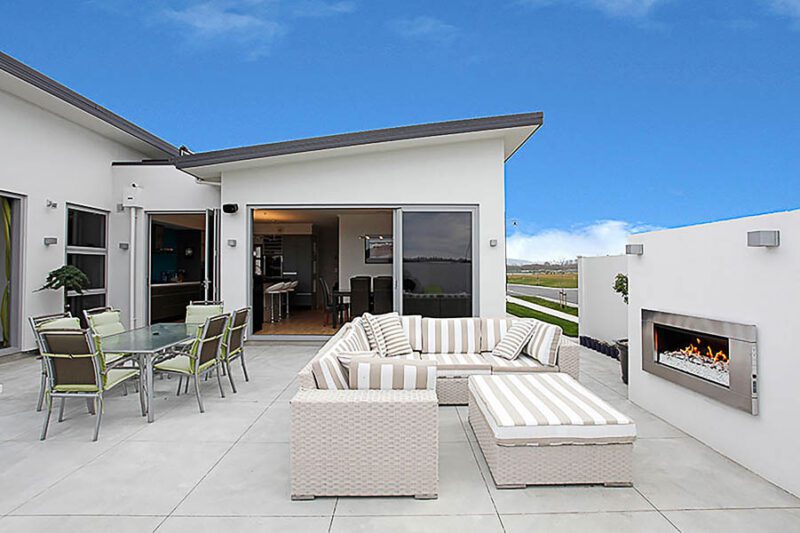 Driven by a determination to do a good job and honour all promises made to clients, Craig cannot understand why anyone would take the 'over-promise under-deliver' approach. He ensures his team go out of their way to hit targets and do a great job. "Regardless of size or price, in 20-50 years, I want people to say 'who built this incredibly well-constructed home?'"
Visit www.davidmagill.co.nz.
---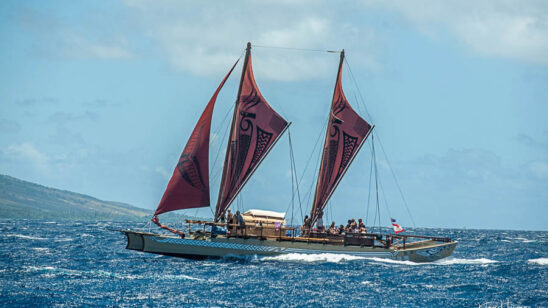 Previous Post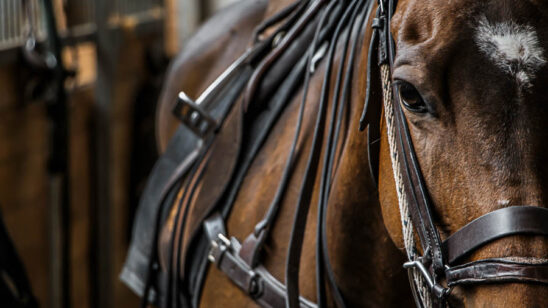 Next Post