---
It was to a warmly receptive audience at the Medbury Centre Auditorium that Clare Erasmus recently launched her fourth book in the Kia Kaha series, Kia Kaha Celebrates Chinese New Year.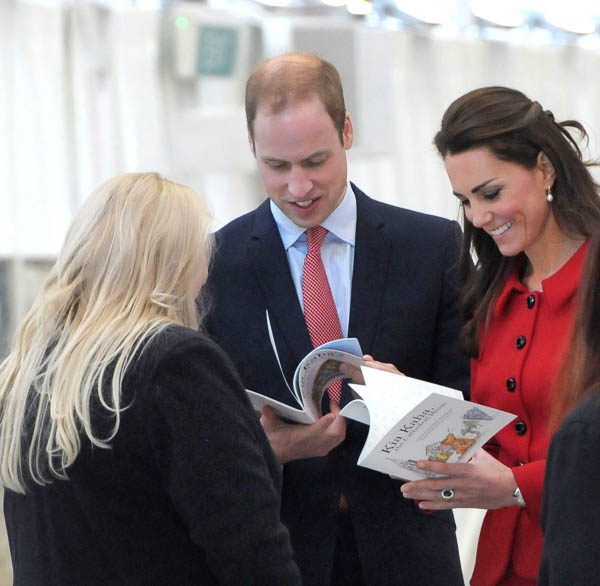 Kia Kaha is an endearing mouse who originally resided in the old Christchurch Cathedral. He becomes very traumatised by the earthquakes and resulting upheaval to his life caused by the destruction of his home. Kia Kaha: the Cathedral Mouse is a story of courage through adversity, and much like the meaning of his name, Kia Kaha finds he can 'stay strong' to help those in need around him.
The second book, Kia Kaha's Brand New House, tells of Kia Kaha's move into the Transitional Cathedral, while the third book, Kia Kaha's Christmas Cheer, shows Kia Kaha's compassion and empathy for others.
In Kia Kaha Celebrates Chinese New Year, Kia Kaha finds himself heading off on a trip to China, accompanied by the Dean of the Cathedral. He gets to experience all the food, traditions and the vibrant culture of China.
"Kia Kaha becomes aware of the need for understanding and respect for others. This is a relationship book that explores diversity. It teaches children that we're all different and that it's good to be open to all cultures," Clare says. "Kia Kaha returns home feeling happy because he's formed relationships with people from all over the world."
Kia Kaha Celebrates Chinese New Year can be purchased from the Transitional Cathedral, from bookstores, or ordered through kiakahabooks@outlook.com.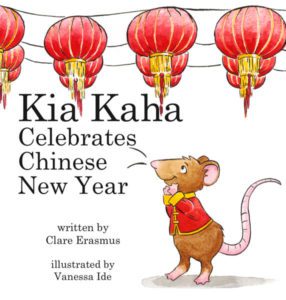 For more information, email clare.erasmus@medbury.school.nz.
---