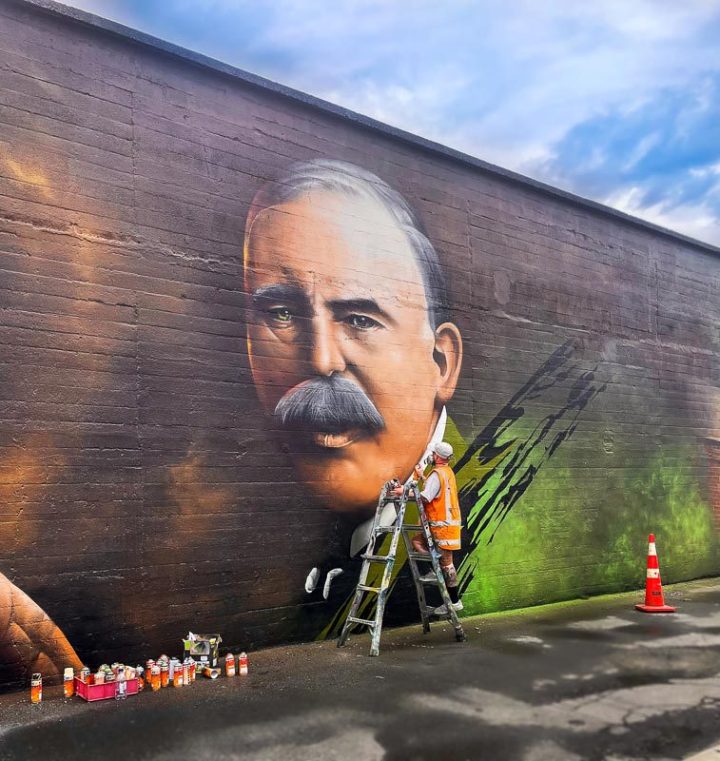 Jacob Yikes painting the town
When the Christchurch earthquakes hit, our city became rubble and ruin. People rallied from far and wide to help, among them several artists. Metropol writer Nina Tucker talks to one of them.
In February 2011, each broken building and empty wall became a reminder of what once was. Until it wasn't. Jacob Yikes was one of many street artists breathing life back into the city, a banded-together hive of creativity, uplifting those locals who had watched their homes crumble beneath their feet.
"Everything was being pulled down. It was crying out for colour." Jacob said Christchurch needed it. The energy, the vibrancy, in a dark transitional period. "It was something people weren't expecting, and hadn't seen before." Now, Christchurch has become a street art hotspot, for tourists and locals alike, and is fast gaining international acclaim.
As he collaborated with other artists on the project From The Ground Up, and was involved in many others as an artist to support the city's growth, what he didn't expect was that it would do the same for him. Christchurch-born and raised, using his art for a cause was the way forward. Jacob's career catapulted following the earthquakes, to the stage where he became a full-time artist in 2012; something he'd never seen as a possibility prior.
The city's opinion on public art changed, and opportunities began presenting themselves. "It's really cool to be a part of. I've been there from the beginning," Jacob mentioned. The surge in street art meant more festivals. Artists across the country and globe travelled to Christchurch to create colourful murals on walls through the damaged central city, and further afield. Christchurch soon became an artists' haven, and Jacob was painting alongside people he admired. Subsequently, his repertoire and reputation flourished.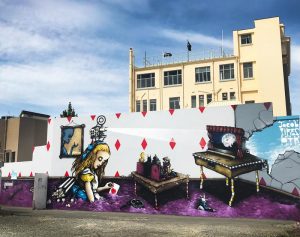 "It wasn't an easy feat," he recalls. "My first piece on a wall, I was 17 or 18." At 36, he's learned a lifetime of art techniques, styles, and the ability to cater for the preferences of those who commission him, while maintaining his own unique flair. The components of his work (surrealism, abstraction, and contemporary design) Jacob largely draws from the subconscious mind to create those artworks that line the walls of Christchurch.
He keeps it balanced. Commission work is common, but his brain stays busy, scouting derelict city spots, and inventing something new. "I take in the area and figure out something that will work." He adds that the more experience, the better an artist understands composition and refinements, but, it's still "often freestyle."
Full-time painting was only ever "effectively a dream," to Jacob, yet he saw potential in making it work from a young age. When Cashmere High School's art programme opened a laneway into the industry for serious consideration, Jacob jumped and spent three years studying for his diploma in fine arts. Art is interpretive, and Jacob adds that most of his street work was self-taught. "The best teacher is just doing it." It wasn't until he stretched far out of his comfort zone and realised he could do it well, that making a living from it became reality.
In Jacob's household, amongst the canvas and paint cans, his two children live in awe of their dad's work and often spend time with him in his home studio. It's become second nature, Jacob and his daughter, Jet, even produced a piece of art during Christchurch Airport's Pride Week. Embarking on his next project, Jacob's work will be found in installations scattered throughout the city during the Little Street Art Festival, in collaboration with artist Ghostcat.
Turning point
Ernest Rutherford (pictured above) was Jacob's first work of realism on such a large scale. It was such a challenge convincing himself he could do it; he now calls it a "turning point" in his approach to work. The piece, on Colombo St, stretches over 70 metres in length and six metres in height.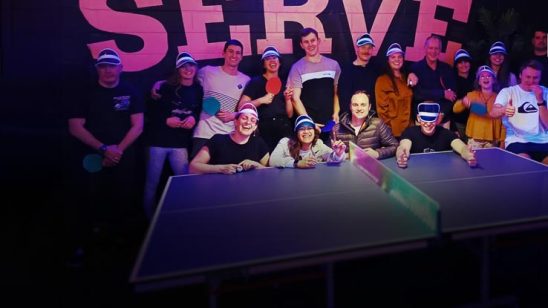 Previous Post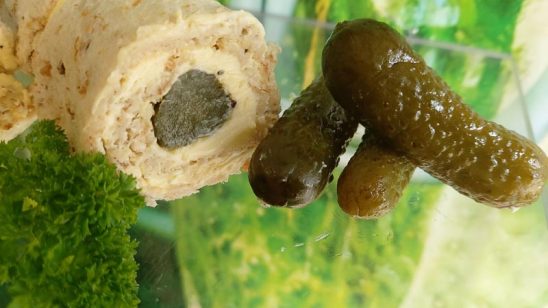 Next Post