---
It's time trade in those cute cardigans for some heavy-duty winter warmers – we're talking about jackets and coats. Metropol gets the lowdown on all of the latest jackets we're seeing coming through in fashion.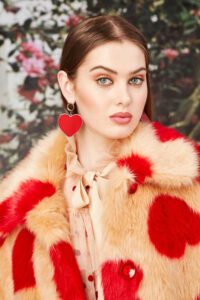 TIME TO TAN: Gone are the days of minimal layers and getting a tan… winter is the season to wear tan. The Cocoon Jacket from Ketz-ke is a stylish option that is super soft and snuggly on the inside and sophisticated on the outside.
LET THERE BE LEATHER: The leather jacket is a statement piece that has reigned supreme for decades. Change it up by opting for a non-traditional colour like red or blue. There are even vegan leather options on the market or just go for a faux.
LONGLINE, HERE FOR THE LONGRUN: The longline winter coat is a must-have for the 2020 cold season. With coats that go down to or past your knees, you won't be feeling that winter chill creeping up your back. Button it up or leave it loose, either way will bring elegance to your closet.
TICK FOR TRENCH: If you find the right one, a trench coat can be a beloved wardrobe piece for years to come, after all, this is a classic that never seems to go out of fashion. The popular double-breasted silhouette is strong transitional piece which will take you through winter and into spring and summer. In 2020, we're seeing arty detailing, like leather panelling, ruffled bodices, open slit sleeves and double lapels.
---