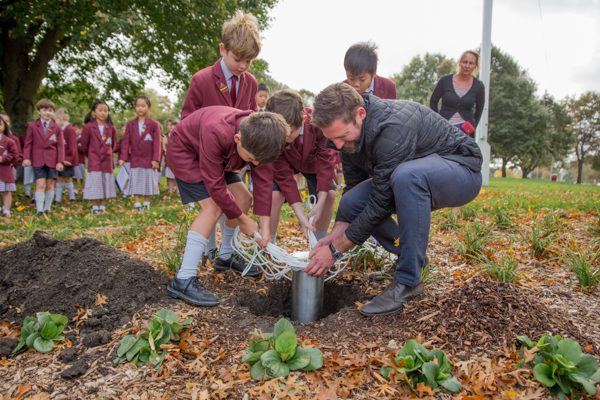 In the spotlight: the restoration of Victoria Square
There would be few developments in the emerging city, in which the goal is to change as little as possible. But that was the brief for Ōtākaro Limited, when it came to the restoration of Victoria Square.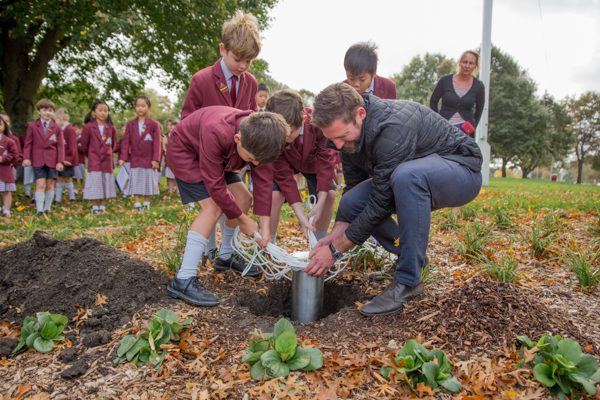 In fact, when it comes to projects, this is one in the developmental spotlight – both in the figurative and literal sense of the expression – with the urban green space home to Australasia's first illuminated electric fountain, the Bowker Fountain.
The 13-month restoration project was delivered by Ōtākaro Limited on behalf of the Crown, in collaboration with Christchurch City Council and Matapopore on behalf of Ngāi Tūāhuriri/Ngāi Tahu.
"The Canterbury earthquakes left Victoria Square in a poor condition, with uneven paved surfaces creating ponding areas, trip hazards and subsidence issues in this popular public space," Ōtākaro Chief Executive Albert Brantley says.
"By replacing the 170,000 pavers and installing around three kilometres of new underground pipe and cabling for upgraded irrigation, drainage and lighting, Victoria Square's lifespan has been extended for decades and it is safer and more accessible."
A new punt stop opposite the Town Hall will enable people to make greater use of the Avon River and Victoria Square will now tie in with the river promenade currently under construction.
The restoration of Victoria Square and the repair and upgrading of the adjoining sections of Colombo Street and Armagh Street has cost around $12.7m. The roadworks will be finished in May.