---
"I make investment decisions so you don't have to," says Alistair Bean of Alistair Bean and Associates – Financial Advisers. Alistair understands you want top-performing investments, but you've got better things to do than be hands-on managing your investments every day.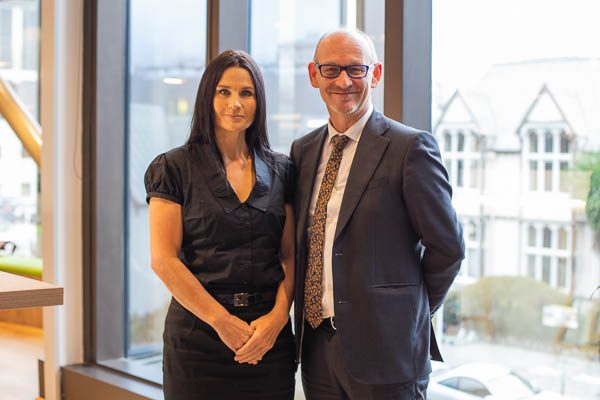 While Alistair is an overachiever professionally, with 37 years' experience and a proven record of great success, discretion and confidentiality a given, he's certainly not a one-dimensional, dry as dust money-man. He's a member of the Canterbury Board for Financial Advisers New Zealand, and even noted as achieving significant results that far exceed client expectations.
A keen member of Showbiz Christchurch since the age of 18, he's directed for Riccarton Players, had TV appearances, performed on McPhail and Gadsby, and he's a veteran of treading the boards. Alistair says, "this is a relationship business and I just happen to manage clients' money". Alistair loves hearing clients' life stories, meeting their family and tailoring a bespoke investment portfolio. "I do what I do to help people grow their wealth so that they can realise their dreams too."
With clients New Zealand-wide, Alistair is one of just six to offer personalised discretionary investment management services, which means making decisions for you so you don't have to, plus he was first to receive this status from the Government. Demand is high, with few financial services specialising in seeing clients face-to-face.
"I provide the very opposite of the standard class management system where you join a group and all receive the same investment at the same percentage. I keep my client numbers low in order to be able to do one-on-one service, and I treat individuals as individuals – connecting their financial investments to their needs," says Alistair.
Alistair's staggering record of success provides the opportunity to add great value to your nest eggs, plus in his company you just can't help but get interested in investing. He looks after private personal clients who need assistance with the management of their wealth for the short, medium and longer-term. "I'll manage your personal investments, your KiwiSaver, and your personal insurances."
While a typical day sees him investing private personal wealth for high net worth clients and their families, Alistair enjoys helping those wanting to move away from minimal returns of bank term deposits and the hassle of being a residential landlord, and towards the opportunity for big returns from domestic and international markets. "If low returns have left you a bit stuck, I can certainly help to change that."
"Modern finance technology allows for very easy offshore investing where you might get a great percentage return. Volatility in international politics is providing Kiwis the chance to buy low and sell high, while domestically investing in equities contributes to the wealth of the nation by helping companies grow. Many local investments are not scary – examples such as utility and rest home companies provide likely good dividends," Alistair says.
Investment decisions are fully researched – Alistair travels internationally visiting boardrooms and attending conferences to allow for this. Clients can access their records 24/7, while Alistair can run your investments when both he and you are anywhere in the world. "Don't be scared to seek financial advice, it will give you the opportunities to exceed your expectations."
Phone Alistair on (ChCh) 03 288 0404 (ext 1404) or 021 552 587.
---