---
We're all pretty familiar with the line that there's often several years of hard work behind an overnight success; plenty of stars of their fields have filled us in on this very fact.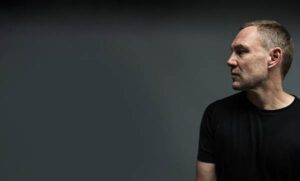 But there's an even more magical twist to the success of UK singer-songwriter David Gray.
Although there had undoubtedly been the stock-standard six years of solid hard work behind his success, it's the fact that his first three albums, recorded under the professional guidance of a record label, were instantly superseded both in popularity and in sales by White Ladder, made on a budget in Gray's bedroom, that is perhaps the most powerful plot twist here.
The tidal wave of success that has seen seven million copies sold and spawned a string of classic hit singles like Babylon, Please Forgive Me, Sail Away, This Year's Love and My Oh My first started in Ireland.
After another 18 months on the road, Gray broke into the UK with what would become one of the biggest albums of the 21st century and it has remained in the top 30 best-selling British albums of all time.
Here in New Zealand, it would go three times platinum and 20 years on, we can still sing along!
"It was a moment of reckoning, a moment that was me flipping all the negative energy into a positive," Gray says of White Ladder's success.
"After three records I could have blamed the world, blamed the critics, everyone but myself, but I decided I needed to make a better record, needed to give it more, not just time and effort and concentration, but more courageousness, more open-heartedness.
"We went in and did this thing. We didn't do it in a self-conscious way; it's a genuine thing, it has heart. People related to the stories, the melodies, the emotional centre. People connected to the album as a whole."
Although part of 2020 has a "giant question mark hanging over its head", Gray will hit the New Zealand leg of his tour late this year.
Bringing together the album's original band members and original equipment to "recreate the record in its entirety" on stage, it's set to hit Auckland's Spark Arena on 28 November, Wellington's TSB Arena on 29 November and our very own Horncastle Arena on 1 December.
"It's like listening to the record but live," Gray says.
Despite some big songs on there, Gray says White Ladder as a mellow, low-key album when it was first recorded and it has been "beefed up" in recent times for modern audiences.
The tour however, gave the band members the opportunity to honour the original sound.
"It was home recorded so we didn't have the budget or means to make it sound big. It's a mellow listen, but we've recreated the music for this tour. It's really sweet to hear the songs the way they were then; it's lovely to return them to their original."
It's the story of DIY success. "It was extraordinary how it happened," Gray says.
"We weren't blessed by big music companies, it was a word of mouth kind of success that came from nowhere. The music has stood up really well because we made it to be not like anything else and that still holds up today.
"It's an incredible thing that happened and it's a special record. Touch wood we'll be with you at the end of the year, with big smiles on our faces!"
---